Are you aware of the structural elements that make your company's Drupal website secure, fast, and easy to discover? Unfortunately, most website managers, users, and businesses are not aware of the requirements to optimize website performance.
Fortunately, a Drupal performance audit provides a streamlined approach to review and optimize the aforementioned elements, and helps to ensure your website's security, performance, and SEO (Search Engine Optimization). 
When handled by an experienced Drupal team, the data and insights a Drupal performance audit report provides can reveal risks, product gaps, and future opportunities, thereby informing a strategic product roadmap and an organization's priorities. Subsequent implementation of the report's recommendations positions your website for optimal performance and user experience, and your business for revenue growth. 
This article breaks down what a Drupal performance audit is, its value, a case study, and how to get the most out of your audit.
What is a Drupal Performance Audit?
A Drupal performance audit is an in-depth review of a website from both performance and architectural perspectives. These audits are valuable for organizations to perform before and after any major platform upgrades for the purposes of providing benchmarks and measuring success. 
Additionally, when a website experiences performance issues, low SEO scores, or signs of security threats or breaches, businesses should conduct a Drupal performance audit as a best practice to strategically assess and address said issues. An audit is also a great place to start when a new website development team or team member begins work on a website, as the audit will provide a detailed breakdown of a website, providing the best possible introduction to that website and its unique intricacies and needs.
Why You Need a Drupal Website Performance Audit
Is your website more than a few years old, and you're looking to identify incremental improvements?
Has your website been slow to load?
Are you starting a large project on your website? 
Has it been a few months since your last Drupal performance audit? 
If you answered "yes" to any of the above questions, a website performance audit is strongly recommended. An audit will prove beneficial for your website and organization at any time and in any scenario.
There are many benefits of running a Drupal website performance audit. It creates an overview of the site's infrastructure (modules, configurations, content types, etc.), and provides a performance benchmark on which you can measure future iterations and improvements. 
A Drupal website audit can also highlight any gaps and areas for improvement, including security concerns, and any best practices that are not being followed. Many of these factors contribute to a website's SEO and performance, with widespread effects. Recommendations made based on an audit can inform technological roadmaps and affect a website's development far into the future.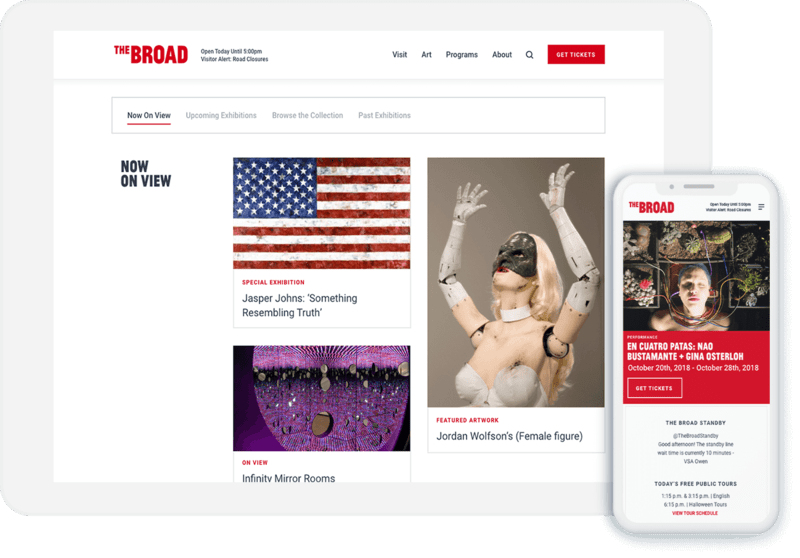 What to Focus on in a Drupal Performance Audit
A Drupal website performance audit can generate an abundance of information across many aspects of the audited site. While all factors in an audit offer value, certain areas can have the biggest impact in highlighting areas for improvement and informing technology roadmaps. These areas include the following:
Security
Is the firewall and SSL (Secure Sockets Layer) certificate in place on your website? Is there any evidence of hacking in the code? Is there a large number of spam submissions on forms? The ability to ensure your website is truly secure is critical for not just website health, but user experience and sales.
Performance (especially speed)
How does your website score on speed tests? Are the images optimized? Are there excessive in-page links? How much excess code is on web pages, and is excess code affecting load times? Factors such as these are included under the umbrella of website performance and strongly influence how search engines rank web pages (see SEO below), how users experience your website (do they stay or bounce?), and how well your online sales perform.
SEO
Is your website optimized for search engines? Are certain technical elements, like page title tags, meta descriptions, and heading tags implemented correctly? Does each page feature a title? SEO includes (but is not limited to) the aforementioned "on-page" features and is closely tied to performance results (see section above). Healthy SEO is critical to:
rank web pages in search engines
demonstrate to internet searchers how relevant your website is to solve their problems
drive targeted traffic to your website.
A Drupal performance audit will shine invaluable light on your website's security, performance, and SEO status.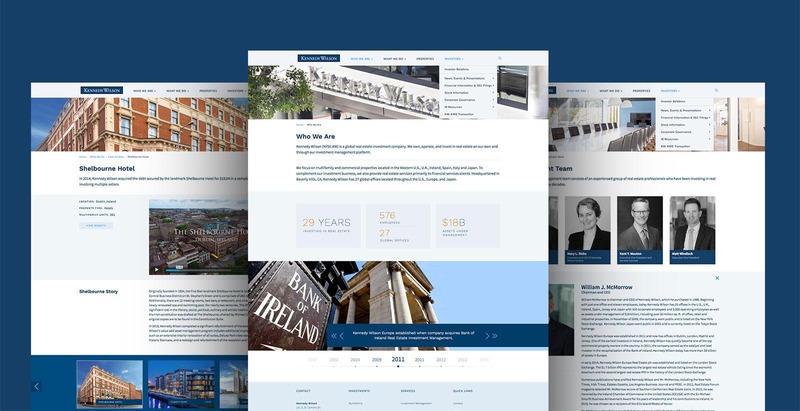 Drupal Performance Audit Checklist: Evaluation & Optimization
After a Drupal website performance audit has been conducted, the findings and data that were pulled will need to be processed and contextualized. What do the findings mean, and what implications do they have for the website?
Website Configuration Health
The details around a website's configuration, like its hosting setup and content types, are helpful to obtain for present and future reference. Sometimes, an audit will highlight potential updates, like server upgrades to perform or clean up, such as content types that are not used, which can help streamline the editor experience.
Module Health and Security
Modules, both contributed (also known as 'contrib' because they are provided opensource by the Drupal community) and custom, make up a large component of a Drupal site. A website performance audit will provide a report of any modules that are outdated, and can, therefore, create security risks. Additionally, an audit will assess any potential hacking or hacking attempts, and the amount of spam submissions on any forms. These security flags will always result in recommendations for immediate updates.
Best Practices
A Drupal performance audit will assess whether or not a website is adhering to a number of best practices. Best practices include image optimization, limiting broken links, featuring meta tags on every page, heading, and image, and more. Each of these settings contributes to a website's "score," which, in turn, impacts a website's performance and SEO.
Drupal Security Auditing and Reporting
Security is the biggest area of concern for any website. In this sense, a Drupal website is no different from a non-Drupal website. However, possible solutions differ for Drupal websites. Fortunately, a Drupal performance audit can uncover multiple potential updates that contribute to site security and inform more immediate priorities and work.
Drupal Version Verification
The first and most apparent aspect of security auditing will be to ensure your website is running on the latest version of Drupal. Beyond that, an audit will also produce a list of all active modules on the site, as well as potential available security updates for said modules. Each module should be upgraded to the most recent (tested and available) version, as doing so will limit vulnerabilities in the modules.
Hacking
A Drupal performance audit should also review signs of hacking in modules or Drupal core. Security updates related to such findings should also be prioritized. If an audit flags a high volume of spam submissions to website forms, additional settings to check and implement may prove necessary, including reCAPTCHA and two-factor authentication.
Audit and Reporting Frequency
The security checks and updates executed through a Drupal audit are not a one-time exercise. Rather, website owners and developers should get in the habit of regularly checking and updating website security.
Learn more about Urban Insight's best practices for Drupal website audits here: Drupal Website Audit: A Checklist.
How to Simplify Your Drupal Performance Audit
The most effective way to run a Drupal performance audit is to work with experienced Drupal developers that know how and where to pull all pertinent data. From there, updates and action items can be prioritized based on urgency, always addressing security updates first. Experienced Drupal consultants can also streamline and simplify the process, as they are skilled in quickly and efficiently processing the audit's output, summarizing the main takeaways and action items, and ultimately making necessary updates to the website.
Case Study: The Huntington Museum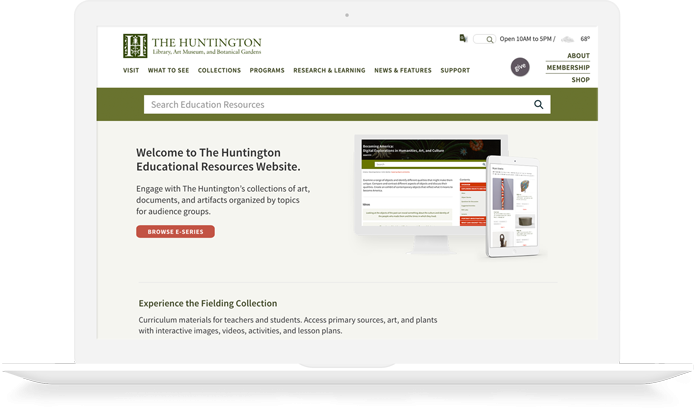 When The Huntington Museum engaged Urban Insight for its Drupal development services, our first step was a Drupal performance audit. This approach served multiple purposes. 
First, as new developers on the site, the audit gave us a comprehensive overview of the website's structure and configuration, on which we would plan and build all future work. 
Second, beginning with the audit helped us to highlight the website's gaps and required updates, and build a backlog of suggestions. We were able to prioritize the updates with security implications, and our additional recommendations, based on our findings, became the backlog for our ongoing work with The Huntington Museum.
 
Recommendations and eventual work for this client included updating the website's PHP, implementing a revised redirect to a secure domain, adding CAPTCHA to forms, updating SEO factors like metatags, resolving 404 errors, and implementing heading tags.
See Drupal in action here: The Huntington, as well as The Broad Museum, and Kennedy Wilson.
Drupal Development Services
It is important to work with experienced Drupal web developers that have knowledge of the overall platform and can understand the intricacies of a specific website. Because Drupal is an open-source platform and the Drupal community shares modules, themes, knowledge (and more), working with a team that has a strong understanding of Drupal ensures a website will use all available resources and development work will be executed in a streamlined and secure manner that adheres to industry standards.
A Drupal development agency can own all aspects of a website performance audit: 
the audit's execution itself
processing the data and results
identifying next steps and making recommendations
and managing the resulting action items. 
Subsequently, a Drupal agency can also provide Drupal website maintenance plans for the purposes of executing recommendations from the audit, and continuously maintaining security and module updates to keep the website current.
Urban Insight has extensive experience running Drupal performance audits on both:
Websites we originally built. In this context, we run audits for continuous improvement and iteration.
Websites that are new to us. Here, we run audits as a means to discover and understand the nuances of a site, prioritize the development backlog, and ensure future development is executed with a deep understanding of the website architecture.
Key Takeaways
No matter the age or stage of a website, a Drupal performance audit is a valuable investment.
Pulling a full account of a site's architecture, content structure, configuration, modules, and detailed setting can impact everything across your site, including security, performance, SEO, and product gaps.
When evaluated by skilled Drupal developers, the information revealed via an audit can inform immediate work, like security updates, and shape long-term product roadmaps. 
An audit and analysis of its findings are best practices businesses and organizations can and should revisit regularly throughout a website's lifecycle.
Contact Urban Insight to learn more about our Drupal development expertise and services, and how a Drupal performance audit can benefit your website and business. 
 
References
1. Learn more about Drupal at drupal.org.