We are pleased to announce that Urban Insight has been named a Global Leader and Top Digital Agency by Clutch, a B2B ratings and reviews platform.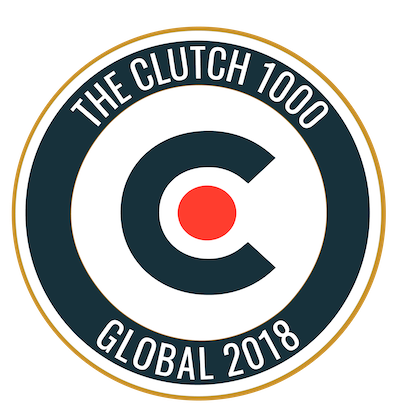 Clutch unveiled a new category in their rating system called "The Clutch 1000". This category features the top 1,000 global agencies with the highest ability to deliver services across all segments and locations. Urban Insight is excited to be a part of this research, cracking the top 50 and placing 39th globally. 
For a second year, Urban Insight was named the best Web Development agency and Drupal Development agency in the Los Angeles market area one of the best Web Development, Web Design, and Drupal Development agencies nationally.
Achieving this level of recognition nationally and globally is a significant milestone for our agency. We have our clients to thank for helping us achieve this honor. 
The rankings are based on actual interviews by Clutch of Urban Insight's clients. Urban Insight is one of the few agencies to have been awarded the maximum five stars in all client reviews.
Verbatim comments from Urban Insight's clients interviewed by Clutch:
"They're level-headed and have strong software development skills that differentiate them from their competitors."
 - Director of Digital Collections - Read the full review
"They were always interested in contributing to our ideas—it was a collaborative, well-organized process."
 - Director of Housing - Read the full review
 "They're very professional and help us keep the project moving forward..."
 - Director of Executive Education - Read the full review
Urban Insight rankings 2018-2019:
Ranked #39 on Global 1000 Agencies
Ranked #1 in Web Development, Los Angeles market area
Ranked #1 in Drupal Development, Los Angeles
Ranked #8 in Web Development, United States
Ranked #3 in Drupal Development, United States
Ranked #12 in Web Design, Los Angeles market area
Clutch is a B2B research, ratings, and reviews firm based in Washington, DC. Clutch's methodology compares business service providers and software in a specific market based on verified client reviews, services offered, work quality, and market presence.