Reinvigorate a beloved brand that had become dated and create a post-pandemic design to reinvigorate the community of technology enthusiasts
BACKGROUND
Tech in Motion™ is a North American event series started with the goal of bringing local tech communities together to connect, learn, and innovate. Today, the Tech in Motion™ network is 250,000+ members strong across 14 major markets.
THE CHALLENGE
The Tech in Motion brand had become dated during the pandemic, as in-person events decreased, and the organization pivoted to focus on virtual events. Tech in Motion's website no longer reflected the vibrancy of the community or the organization's vision for the next decade.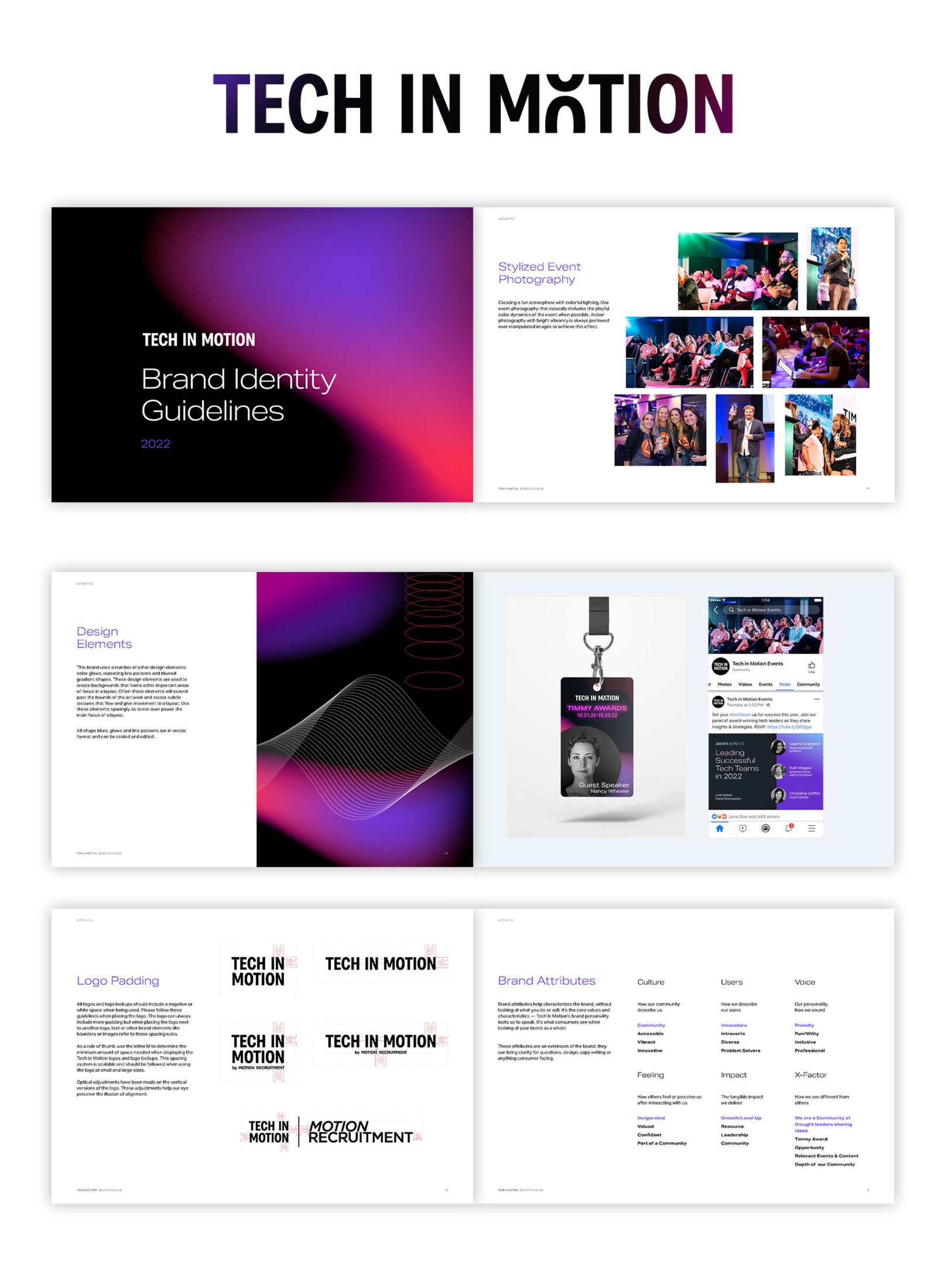 THE SOLUTION
Urban Insight engaged the Tech in Motion leadership to explore and understand the organization's vision for the next decade in a post-pandemic world. Urban Insight created a new brand identity and logo that captures the changing nature of the organization and the excitement about Tech in Motion's vision.
Urban Insight created a new design language for the organization that unifies social media and the website's messaging and visual appearance. The technology-forward design embraces the community that the organization seeks to engage. The design guides visitors toward events and programs and recognizes diversity in the community Tech In Motion serves.
"I can't speak highly enough about their creativity. We're really pleased with what we received."
Mandy Walker, Vice President for Marketing