If you're reading this you work in a strategic role for a museum and you're familiar with the many challenges inherent in managing museum website visitors, including:
Data Management: How do you efficiently manage the massive volumes of data collected from museum website visitors and members?
Personalization How do you optimize museum visitor experience and provide members and online visitors with customized content, promotions, and programs?
Engagement: How do you proficiently engage with museum members and website visitors via email marketing, social media, and mobile apps to boost loyalty and promote repeat visits and donations?
ROI: How do you evaluate marketing efforts and assure a favorable return on investment?
Integration: How do you ensure a museum's CRM systems are interconnected with other systems and applications, such as ticketing, fundraising, and analytics tools?
Accessibility: How do you ensure a museum's CRM systems are accessible to all visitors and members, including those with disabilities and non-English speakers?
With the right CRM for museums, these challenges can be managed and transformed into opportunities. In the following article, we'll unpack how museums can ensure they are effectively managing their website visitors and members through the best CRM system, and providing a seamless and engaging visitor experience that will increase sales.
What Is a CRM?
Customer Relationship Management (CRM) is an essential aspect of modern business practices that has now found its way into the museum industry. CRM can be defined as a strategy that focuses on the long-term relationships between museums and their visitors. It involves the implementation of systems, tools, and techniques to manage and analyze interactions with visitors in order to provide better experiences and build stronger relationships with them.
CRMs can be customized for various industries. A CRM for museums is specifically designed to uniquely benefit museums. 
Benefits of CRMs for Museums
A CRM for museums provides numerous benefits such as:
Improved visitor engagement
Enhanced visitor satisfaction
Increased repeat visitation
Better financial performance.
By leveraging CRM tools, museums can collect and analyze visitor data to gain insights into their preferences, behaviors, and interests. This information can then be used to personalize the visitor experience, create targeted marketing campaigns, and develop new exhibitions and programs that are tailored to visitor needs. 
Museums can also use a CRM to manage memberships and donations, as well as to communicate with visitors through various channels such as email, social media, and mobile apps. This can help to strengthen relationships with visitors and increase the likelihood of repeat visits and ongoing support. 
Overall, the implementation of CRM in museums can lead to improved visitor experiences, increased revenue, and better outcomes for both visitors and the museum.
How to Choose the Best CRM for Your Museum
Choosing the best CRM for your museum is an important decision that requires careful consideration of several factors. Here are some key steps you can take to help you choose the best system:
Identify your specific needs: Before selecting a CRM, you should identify your specific needs and goals. Determine what data you need to collect and how you plan to use it to improve visitor engagement and satisfaction. 
Research your options: Once you have identified your needs, research CRM solutions that are specifically designed for museums. Look for features such as visitor data management, membership and donation management, targeted marketing capabilities, and visitor communication tools–a mixture of museum membership software, a CRM system, and a POS (Point of Sale) system rolled into one.
Consider scalability: As your museum grows, so will your CRM needs. Choose a solution that can scale with your museum's growth and can handle increasing amounts of visitor data and engagement.
Look for integrations: Make sure the CRM you choose can integrate with other systems you are currently using, such as ticketing and fundraising software.
Evaluate ease of use: Consider how easy the CRM is to use and how much training is required for staff to learn the system. Look for a system that offers a user-friendly interface and provides adequate support and training. 
Compare pricing: Consider the costs associated with each CRM solution, including setup, maintenance, and ongoing support. Look for a system that provides good value for your budget.
These steps empower you to identify the CRM solution that best meets your museum's needs, goals, and budget.
Over the years we've had the opportunity to work with a wide variety of CRMs, including HubSpot CRM, Salesforce Sales Cloud, Blackbaud/Raiser's Edge, Zoho CRM, and Insightly. While each of these CRMs is exceptional in its own way and for a particular type of client, we have consistently found Tessitura CRM to be the best option for museums and cultural arts organizations.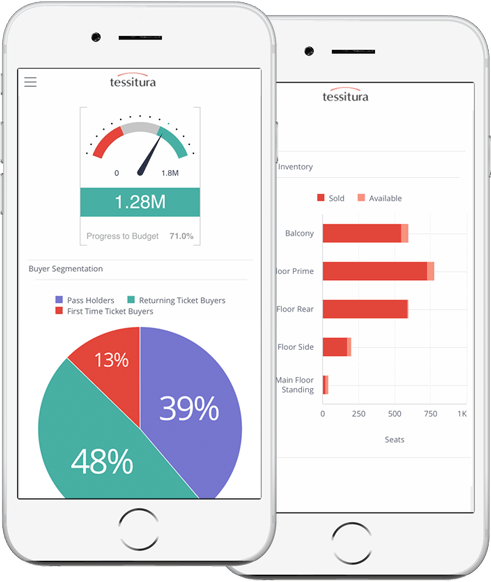 Benefits of Tessitura CRM Software for Museums of All Sizes
In the highly competitive museum industry, customer relationship management (CRM) has become a crucial tool for museums of all sizes seeking to engage with their audiences and enhance the visitor experience. Tessitura CRM, a cutting-edge CRM solution designed specifically for museums and cultural institutions, offers an array of powerful features that enable institutions to manage and analyze data more efficiently than ever before. 
Below are several key benefits Tessitura CRM provides to museums of all sizes, from small to large:
Unified Customer Relationship Management: Tessitura provides a centralized platform to manage and analyze customer interactions (including donations and purchases) across all areas of the museum's operations. This provides a holistic view of each customer, allowing for deeper understanding and better-targeted engagement efforts.
Enhanced Customer Insight: With a CRM like Tessitura, museums can gain valuable insights into customer preferences and behaviors at every touchpoint, from visits to purchases, to email opens. This data can then inform strategic decisions, helping to improve customer service and increase engagement.
Data-Driven Decisions: Tessitura's CRM allows for detailed reporting and insights, which provides the data for museums to better understand customer behavior and relationships. This understanding leverages the ability to engage with the right audiences with the best messaging at the ideal times, thereby enhancing engagement and increasing the chances of return visits or donations.
Streamlined Management of Relationships and Networks: Tessitura enables museums to track personal and professional relationships, build networks, and expand their impact. This helps to leverage all connections, ensuring no opportunities for relationship development are missed. 
Improved Customer Service: The CRM can help museums to efficiently resolve customer queries, problems, and requests with purpose-built tools. Furthermore, it enables museums to track and report on accessibility requirements that are customized for a customer's unique preferences, ensuring all visitors feel catered for and valued.
Life-Long Customer Engagement: Tessitura helps museums create a lifelong customer journey, tracking interactions from childhood through adulthood. This continuous engagement builds customer loyalty and increases the likelihood of long-term support through memberships, subscriptions, and donations.
Boost in Philanthropy: Tessitura helps convert lifelong customers into supporters through contributions and gifts. Understanding the customer's history with the museum can facilitate more personalized, effective fundraising efforts.
See Tessitura software in action here: LACMA Ticketing System.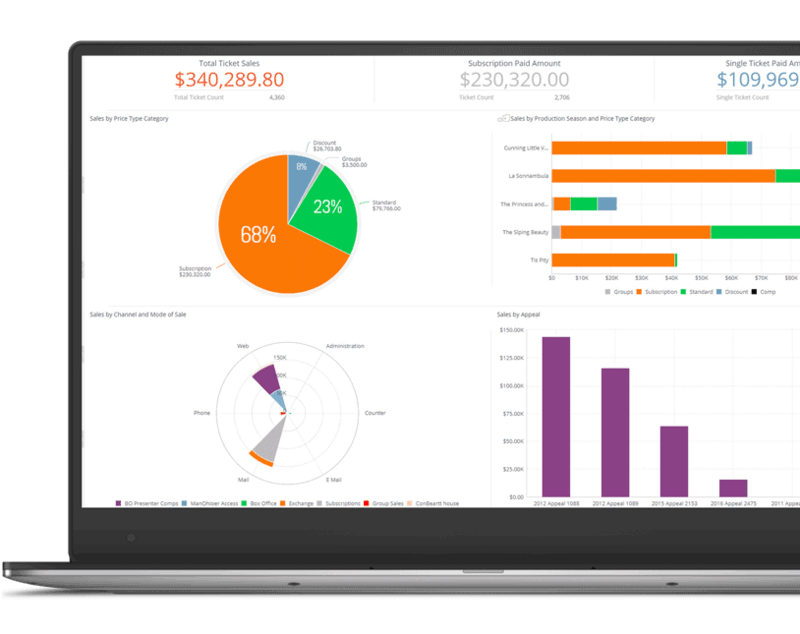 Member Tracking and Engagement Using CRM
A well-designed CRM for museums system allows institutions to track and analyze visitor behavior, personalize their interactions, and ultimately improve the visitor experience. The Tessitura database is an industry-leading CRM for museums solution that is specifically tailored to the needs of cultural institutions.
One area where CRM for museums is particularly useful is in managing museum membership programs. Tessitura CRM integrates museum membership software with the Tessitura database to help museums streamline their membership management, track member engagement, and enhance communication with members. With features such as automatic membership renewal reminders and personalized content recommendations, Tessitura's museum membership software can help institutions to foster deeper connections with their members and increase membership retention. 
Beyond membership management, the Tessitura database's comprehensive suite of CRM features can also help museums to better understand their visitors' preferences and behaviors, and develop targeted engagement strategies accordingly. By leveraging advanced analytics and reporting tools, institutions can track and analyze visitor data from multiple sources, such as ticket sales, email marketing campaigns, and social media interactions. This data can then be used to create more personalized and relevant visitor experiences, ultimately driving increased engagement and revenue.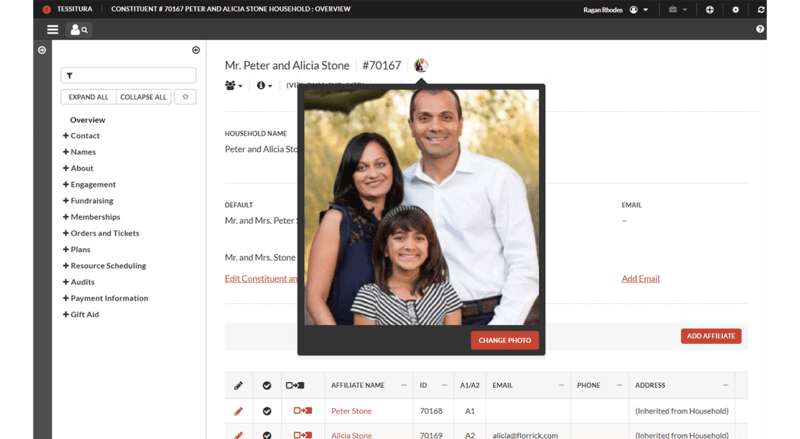 Integrated Museum POS System Advantages
An integrated museum point-of-sale (POS) system can bring multiple advantages to institutions seeking to streamline their operations, improve visitor experience, and ultimately drive revenue growth. 
Institutions can gain a comprehensive view of visitor behavior and preferences by integrating a museum POS system with a customer relationship management (CRM) solution such as the Tessitura box office system, thereby leveraging them to create more tailored and engaging visitor experiences.
Advantage #1: Streamlined Operations
The ability to manage visitor transactions and interactions in a single platform is one of the many notable features of an integrated museum POS system. Tessitura software, specifically, enables institutions to track ticket sales, donations, memberships, and other visitor transactions while also collecting valuable data about visitor preferences and behavior. This data can subsequently be analyzed and used to create more focused engagement strategies that deepen visitor connections and boost revenue.
Advantage #2: Enhanced Visitor Experience
An integrated museum POS system can not only optimize operations but also enhance the visitor experience. By providing a seamless and intuitive transaction experience, institutions can create a more welcoming and convenient environment for visitors, encouraging them to spend more time and money at the institution. With features such as mobile ticketing and self-service kiosks, an integrated museum POS system can also reduce wait times and enhance visitor convenience. 
Impact on Business 
Overall, the advantages of an integrated museum POS system are clear. Museums can improve their operations, deepen visitor interaction, and ultimately drive revenue by adopting a CRM designed specifically for museums, like the Tessitura box office system. With its advanced features and comprehensive suite of tools, the Tessitura CRM and box office system is a leading solution for museums and cultural arts institutions seeking to enhance the visitor experience and drive success.
Learn more about How Tessitura Ticketing Software Can Help Cultural Arts Organizations Increase Sales and The Best Museum Software to Increase Sales.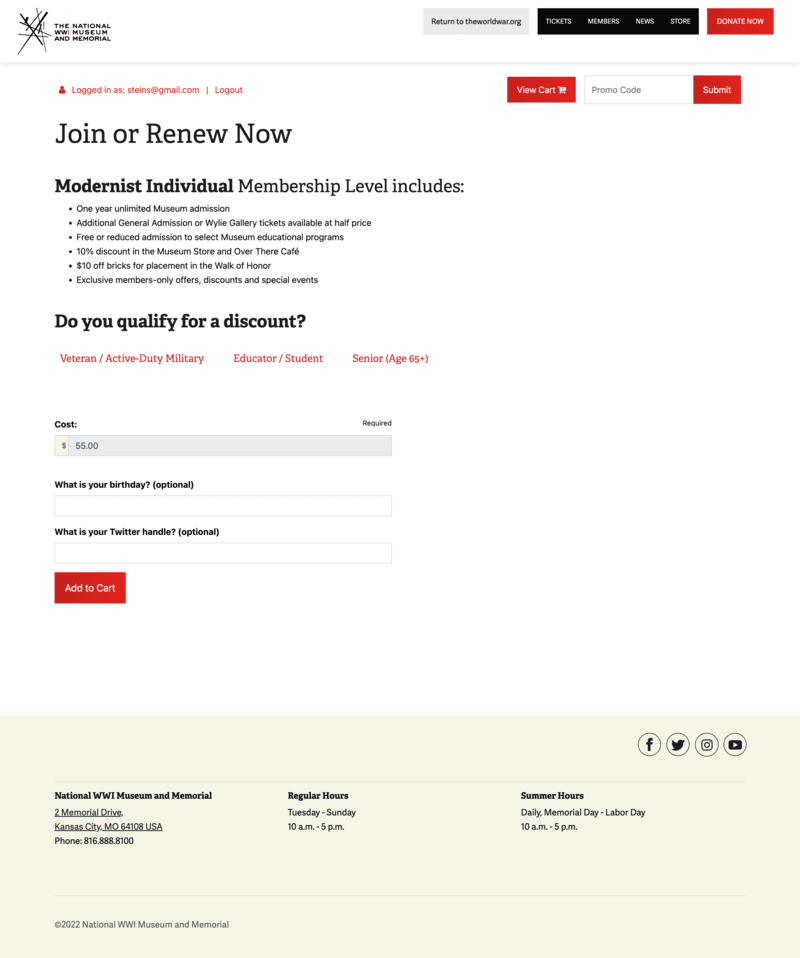 Conclusion
The Tessitura database, offers a powerful set of tools that can help museums and cultural arts institutions of all sizes to better understand their visitors, enhance engagement strategies, and ultimately drive revenue growth. Whether through streamlined membership management or personalized visitor experiences, the benefits of Tessitura's CRM for museums are clear, and the Tessitura database is a leading solution in the industry.
Contact us at Urban Insight to learn more about integrating the best CRM for your museum to help optimize visitor experience and increase sales.
References
1. https://www.tessituranetwork.com/