Create a beautiful and versatile mobile app that enhances the in-gallery experience for museum visitors.
BACKGROUND
The Broad is a contemporary art museum founded by philanthropists Eli and Edythe Broad on Grand Avenue in downtown Los Angeles. The museum offers free general admission and presents an active program of rotating temporary exhibitions and innovative audience engagement. The Broad is home to more than 2,000 works of art in the Broad collection, which is one of the world's most prominent collections of postwar and contemporary art. Urban Insight partnered with The Broad to redesign and relaunch their website in Drupal 8.
THE
CHALLENGE
Upgrade The Broad's outdated and unwieldy iOS and Android apps. Provide a solution that is lightweight, easy to maintain, cross-platform, and visually and functionally consistent with their updated online brand and website design.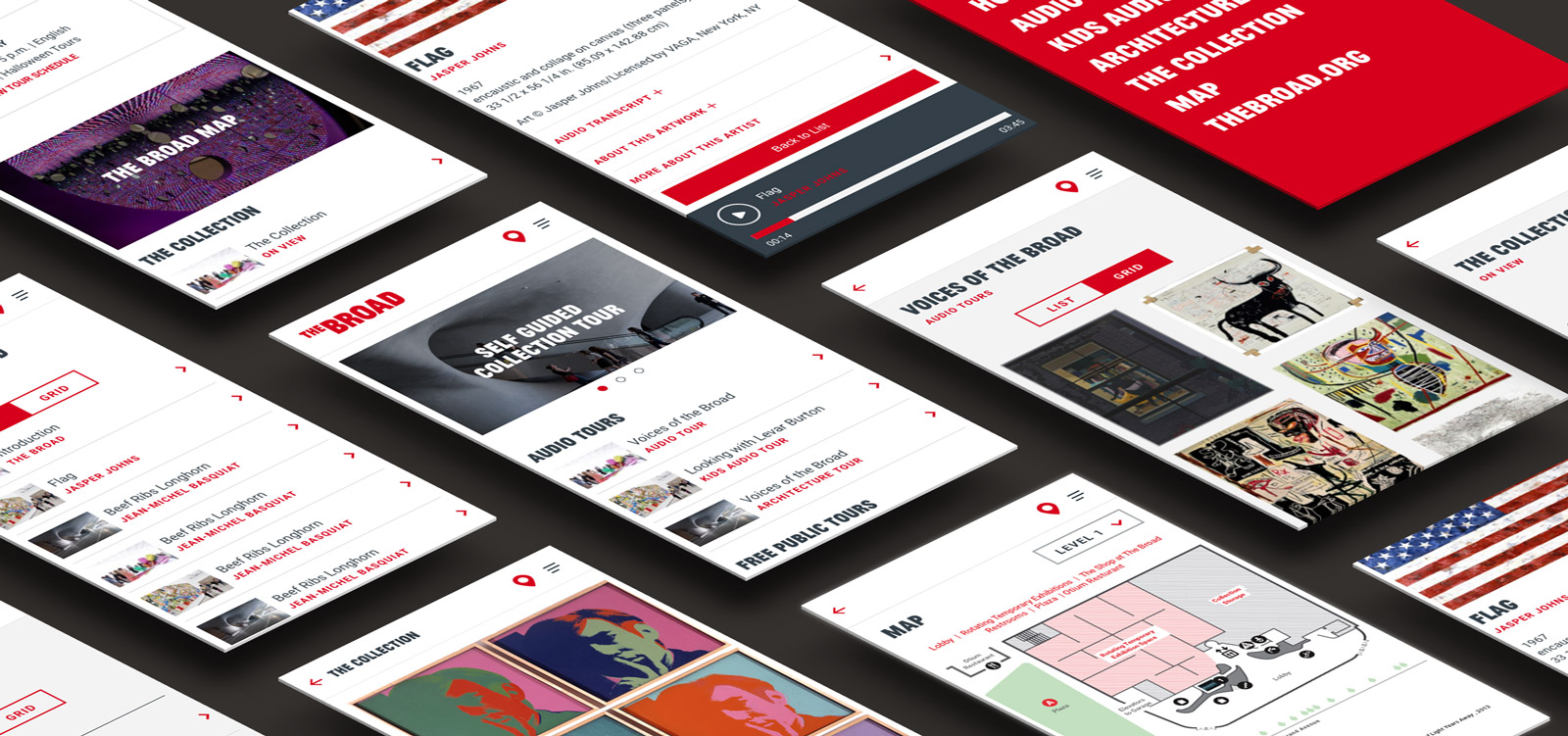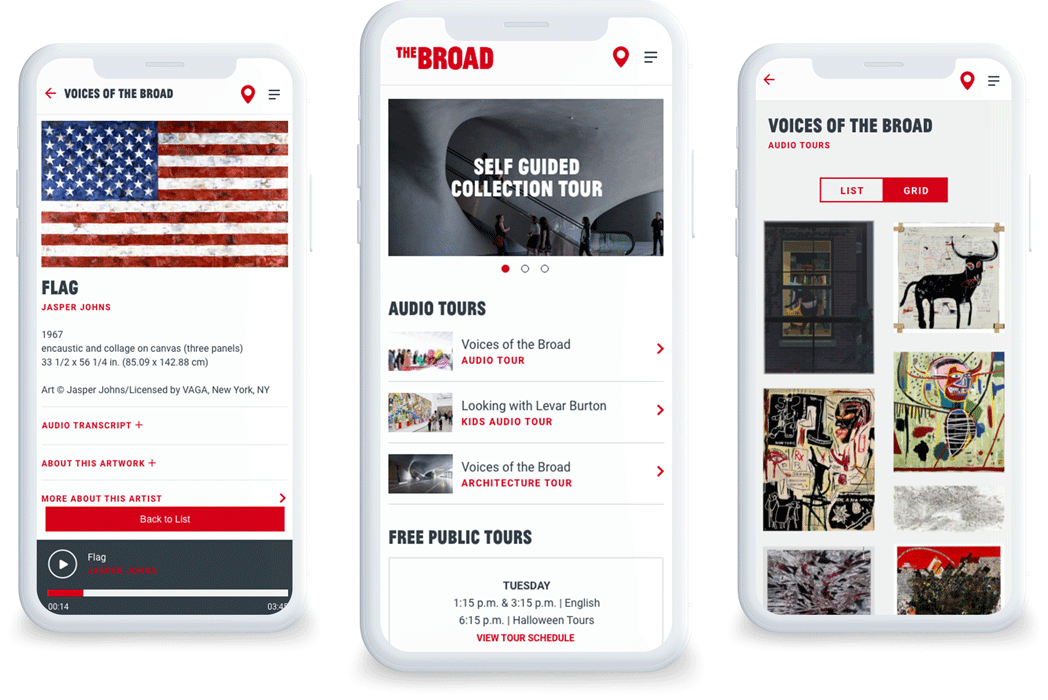 THE
SOLUTION
Urban Insight and The Broad reimagined their mobile app as a static Progressive Web App. By utilizing the modern web framework Gatsby.js, and integrating their existing Drupal 8 website as a dynamic data source, we created an engaging in-gallery experience for museum visitors. The Broad Mobile App offers on-demand audio tours, an interactive map, public tour information, and rich details about all artwork in the collection that is currently on view.
For museum staff, we streamlined their content workflow. They are able to easily keep the app up-to-date since all content and configuration updates are performed on their existing Drupal website.