A new model for digital publishing of complex documents, and creating the world's first personalized zoning code for one of the largest cities in the world.
BACKGROUND
The City of Los Angeles—the second largest city in the United States—is comprehensively revising its zoning code. First adopted in 1946, the Zoning Code's overall structure has remained the same, while the needs of the City have changed drastically. The City is devising a new zoning code  to help meet the challenges of a modern and rapidly changing city and realize the needs of a 21st Century Los Angeles for all stakeholders.
THE CHALLENGE
How do you personalize a complex zoning code for one of the largest cities in the world?
The new zoning code reflects the diversity of Los Angeles, allow each neighborhood to maintain a distinct sense of place and also improve the sustainability, economic vitality and quality of life. 
Los Angeles residents and businesses need a user-friendly, elegant, mobile-responsive, searchable, and personalized web-based zoning code.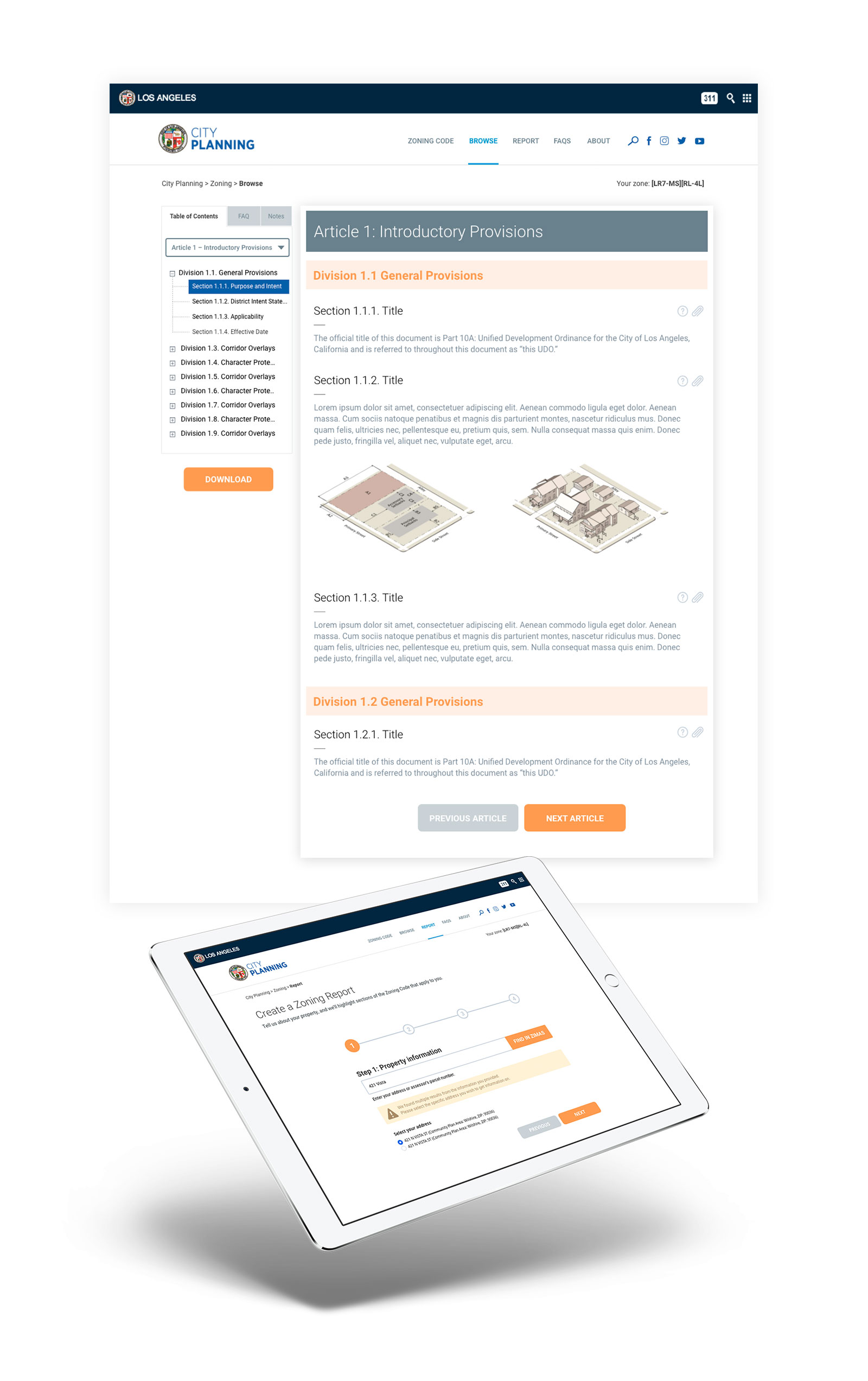 THE SOLUTION
Urban Insight created a new model for delivering a web-based zoning code. The first of its kind, the new web code will allow residents to answer a series of questions to create a customized and streamlined version of the code for their specific property and needs. 
The City of Los Angeles has authorized Urban Insight to open source the software for use by other cities and counties. 
The zoning system technology, called "WebCode" was recognized in 2017 at the American Planning Association conference in New York City and awarded the APA Technology Division's Smart Cities Award.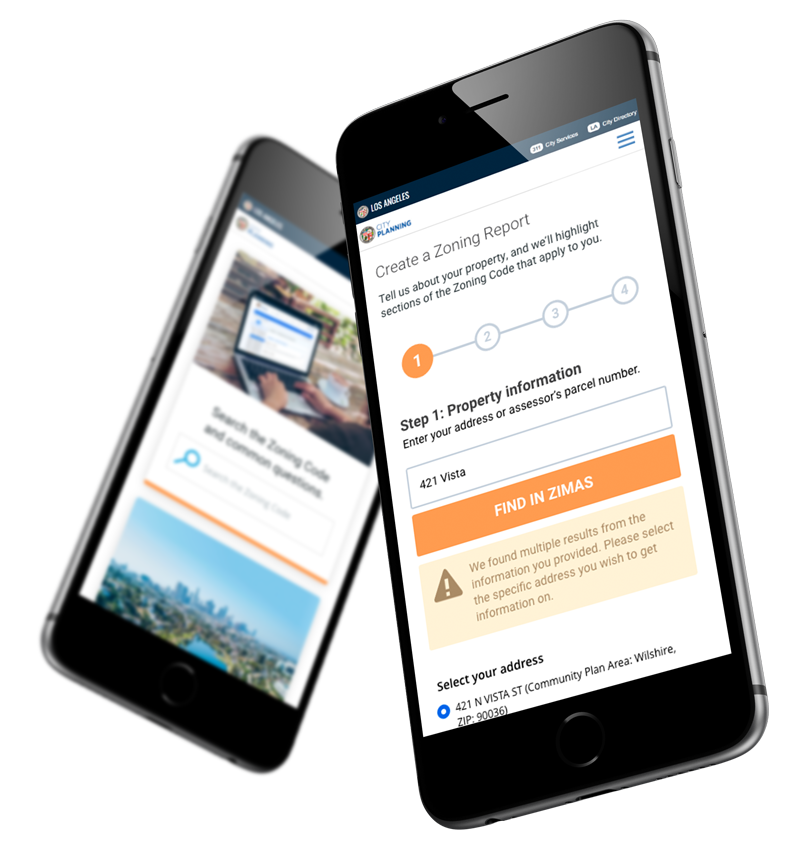 "It was clear to us that Urban Insight recognized that we were not looking for an off-the-shelf solution, but a new vision. Working with Urban Insight, we have developed a great tool… with a new approach to presenting zoning information to the public."
 
— Erick Lopez, City Planner, Los Angeles City Planning