Transform Ventura Count's 2040 General Plan into an interactive, digital experience.
BACKGROUND
The Ventura County 2040 General Plan reflects the County's vision for the future, provides direction through the year 2040 on growth and development, and is an expression of the quality of life in Ventura County. This plan guides decision-making, establishes rules and standards, and helps to inform residents, developers, and decision-makers. 
THE
CHALLENGE
Ventura County wanted a digital experience for County's 2040 General Plan. The project needed to include interactive features such as the ability to filter by programs and policies, perform keyword searches of all Plan documents, integration with web-based maps, and a way to export specific content based on complex criteria.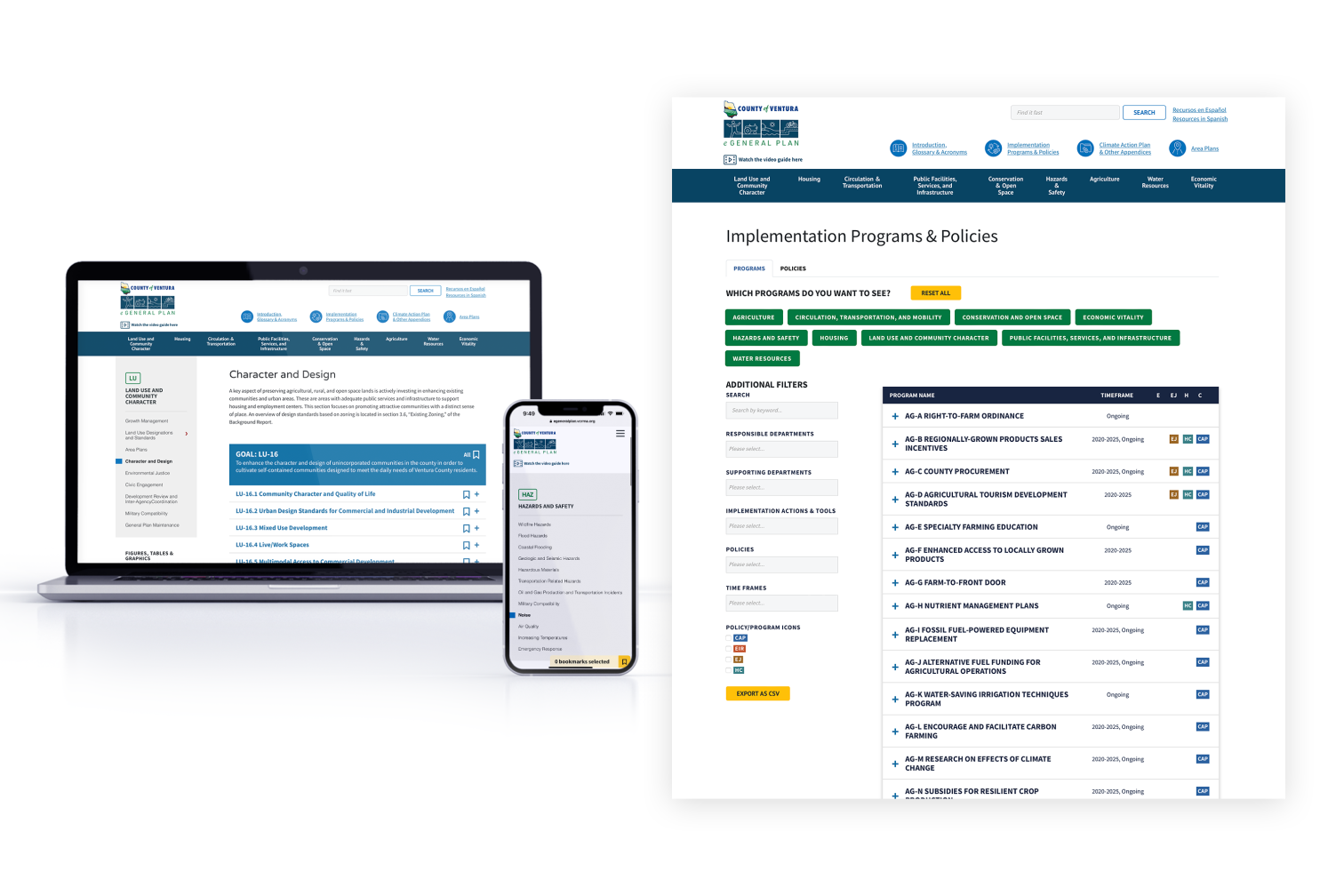 THE
SOLUTION
Residents and businesses can now fully access the explore Ventura County 2040 General Plan online, with a wide range of analysis tools that were not available to the print-only version of the document.
Urban Insight and planning firm MIG worked collaboratively to design a web-based version of Ventura County's General Plan. The team converted the print plan to a digital format and organized the content with keywords and tags to enable advanced search, filtering, tagging and bookmarking capabilities. Complex images and maps were converted to web-optimized graphics and maps. Urban Insight developed the site to optimized for viewing on mobile devices, and accessible to all people, including those with disabilities.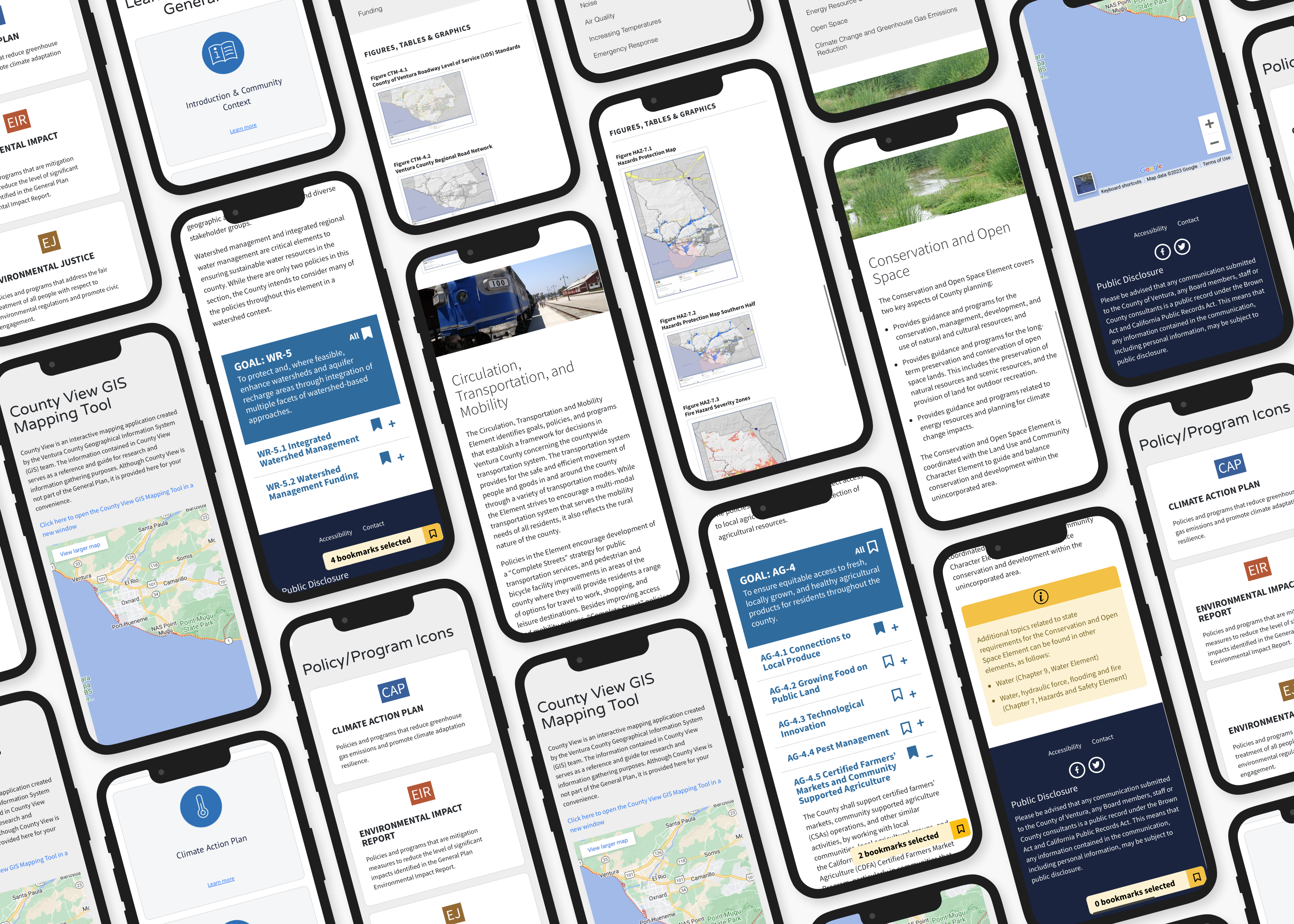 "Our work is unique, and there aren't many agencies with the capabilities we're looking for. Still, Urban Insight has the experience in creating what we wanted, making them stand out from their competitors"
— Susan Curtis l Manager, Ventura County Resource Management Agency