An engaging web app for analyzing and evaluating investment portfolio risk and performance.
BACKGROUND
The client is an investment management firm that specializes in managing global, international, and emerging market equities.
THE
CHALLENGE
Develop a web application that replaces and expands upon the complex functionalities present in an Excel-based tool for analyzing and gaining insight into an equity portfolios' risk exposures.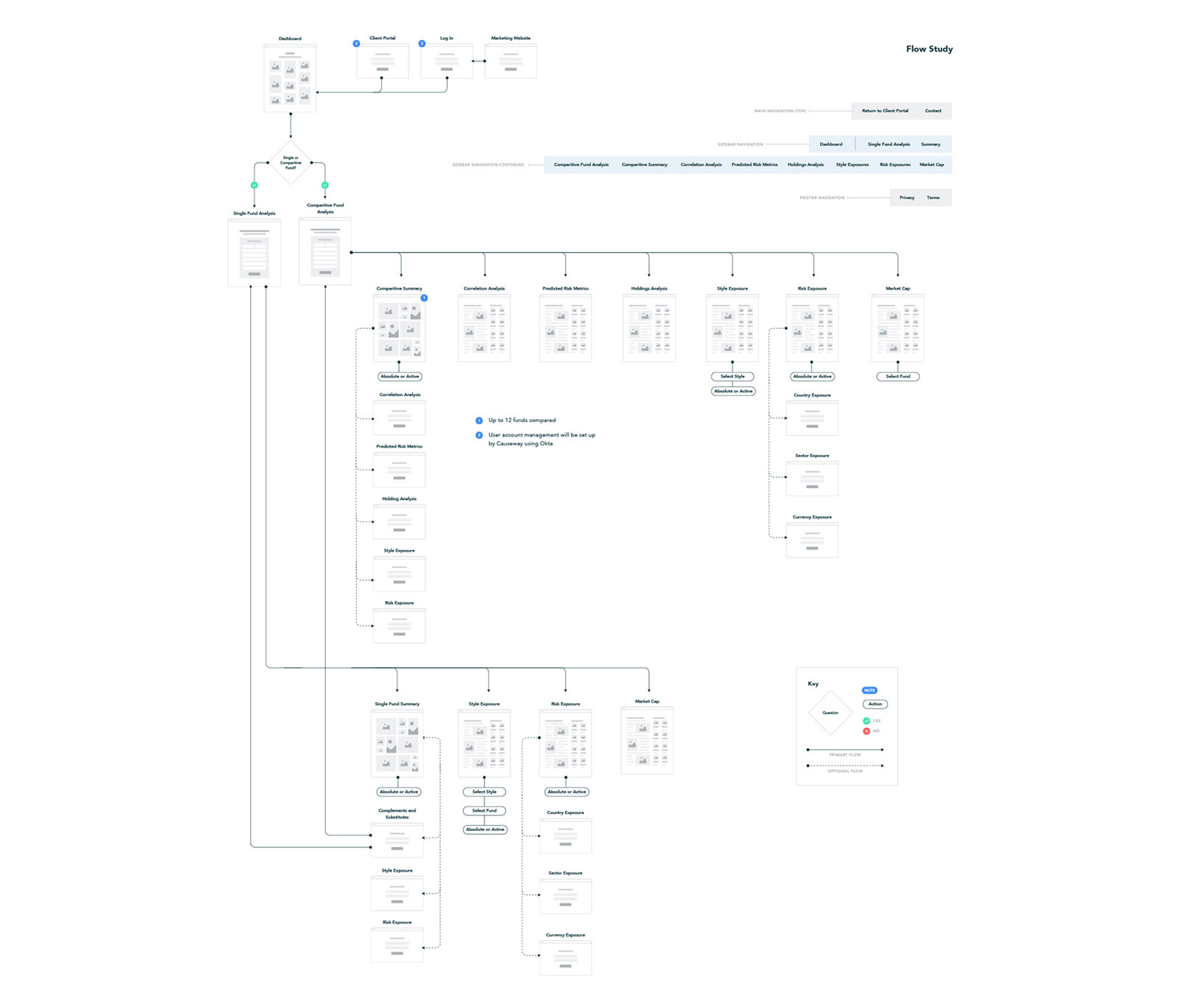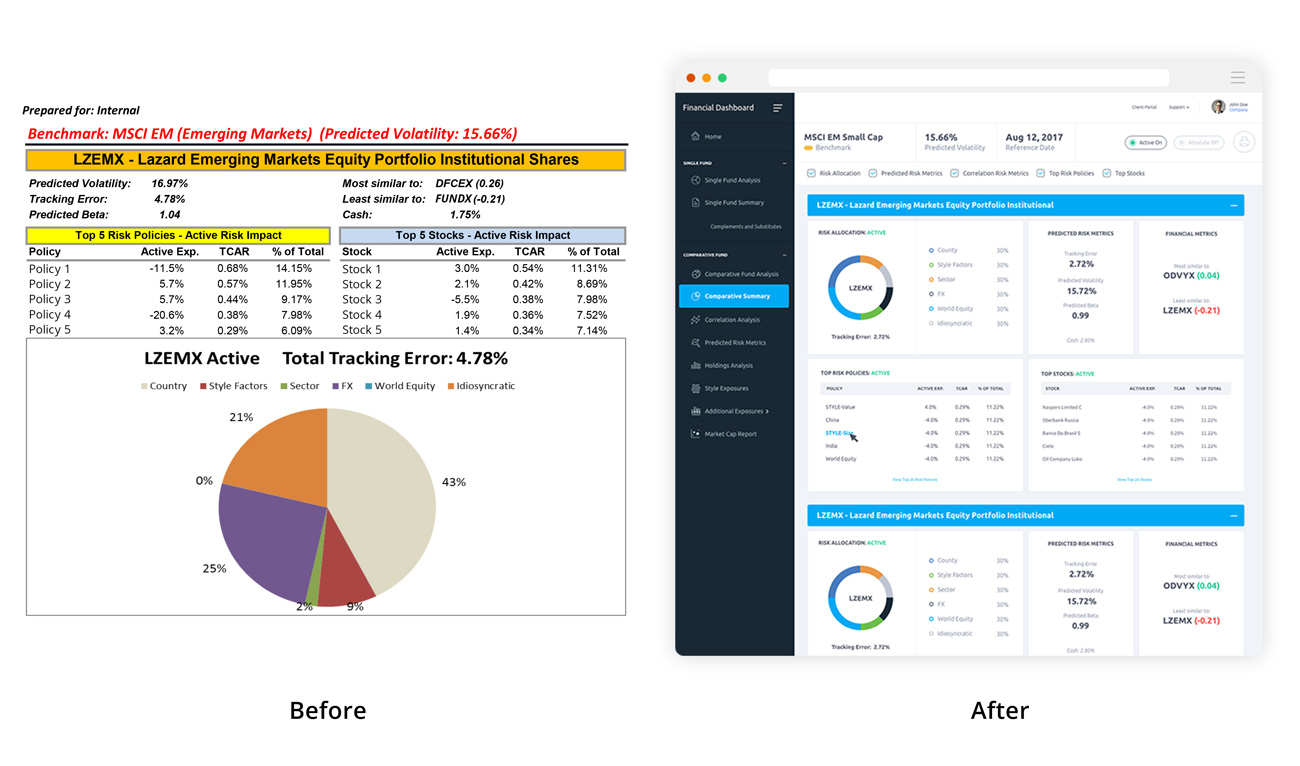 THE
SOLUTION
The global financial services firm and Urban Insight developed an intuitive web application built in Angular that seamlessly integrates with the financial services firm's proprietary investment performance algorithm. The web app is optimized for tablets and provides a user-friendly interface for analyzing individual or multiple funds, displays fund recommendations and comparative fund predictions, and provides interactive graphical charts with up to 10 years of historical data.