Develop a highly performant and SEO-optimized B2B website using a headless architecture based on WordPress and Gatsby.
BACKGROUND
GoodHire is the leading provider of employment and background screening services. Since 2013, GoodHire has been a trusted background check partner to more than 100,000 organizations. With its innovative, technology-first approach, coupled with an intense focus on customer delight, GoodHire has redefined the background check service industry.
THE
CHALLENGE
The GoodHire website is the key sales channel for the company's growth, but the website's technical architecture was negatively impacting performance, increasing development complexity and making publishing new content difficult while also remaining inaccessible to people with disabilities.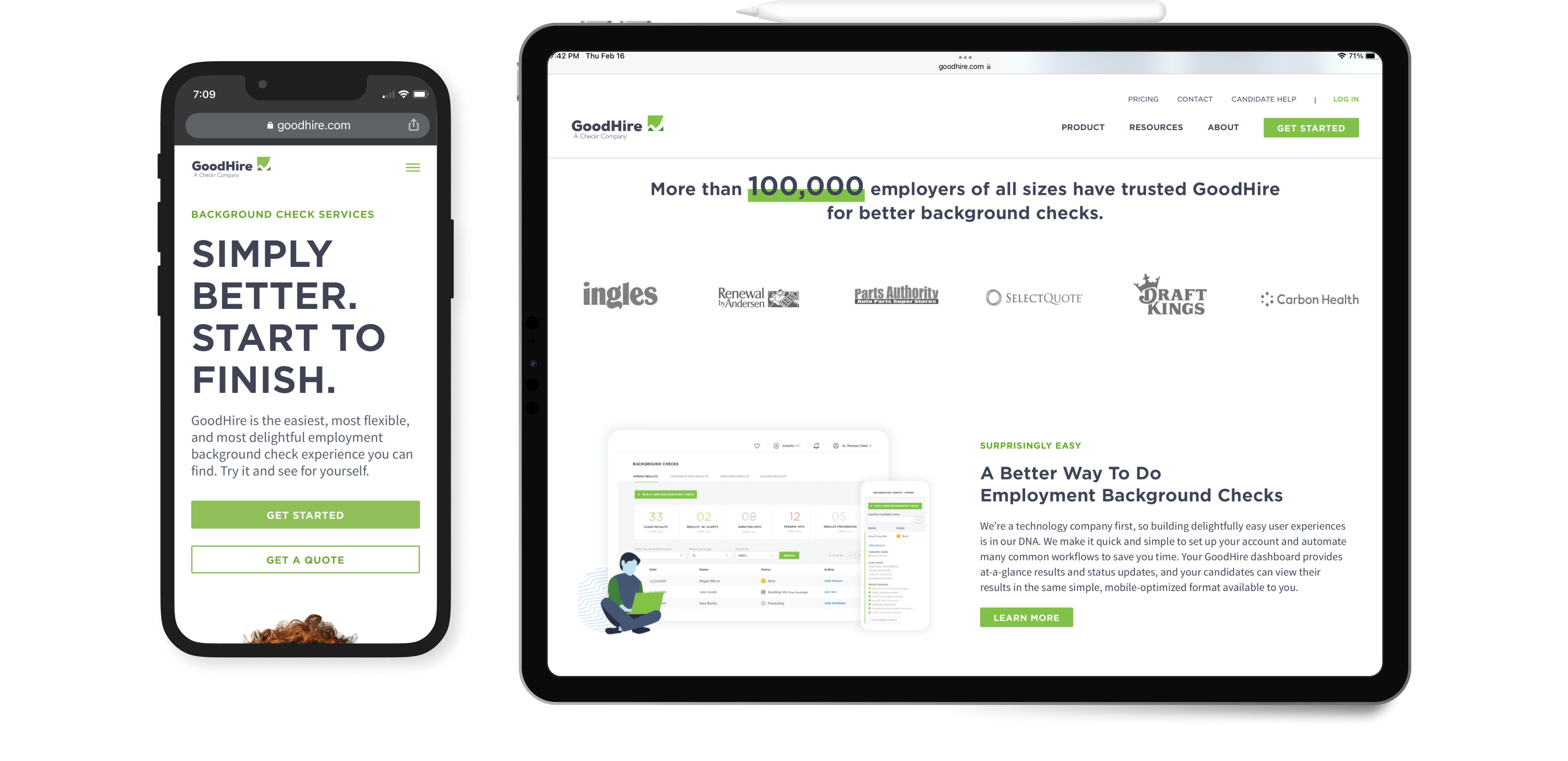 THE
SOLUTION
Urban Insight and GoodHire simplified the technical architecture of the website and optimized site performance. The new architecture uses WordPress and Gatsby in a headless configuration to provide millisecond load times for site visitors around the world. The new website complies with the Web Content Accessibility Guidelines 2.0 Level AA, and passes all key Google Lighthouse scores for performance and load time. A new authoring environment ensures that authors can preview content exactly as it will look when publishing.