Create a modern public information repository for one of the largest nuclear cleanup efforts in the world.
BACKGROUND
The Hanford Site is a decommissioned nuclear production complex operated by the United States federal government on the Columbia River in Washington state. Established in 1943 as part of the Manhattan Project, the site was home to the B Reactor, the first full-scale plutonium production reactor in the world. Today, the U.S. Department of Energy is leading the effort to cleanup the Hanford Site, which is the source of 60% of high-level radioactive waste by volume managed by the US Department of Energy.
THE
CHALLENGE
Modernize the website and search interface that provides the public with easy and immediate access to information and documents included in the Hanford Site's Administrative Record and Public Information Repository.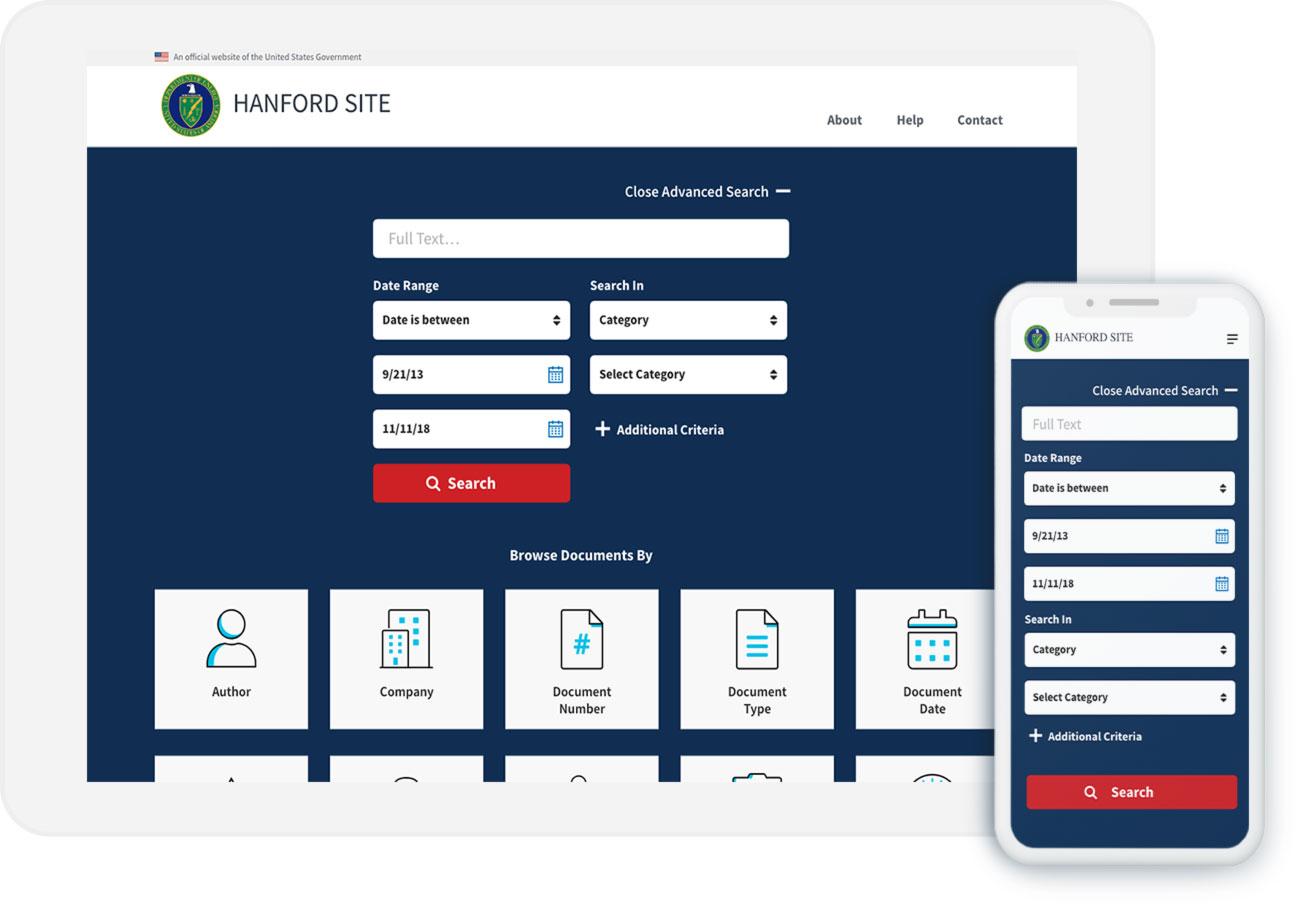 THE
SOLUTION
Urban Insight worked alongside partners Mission Support Alliance and Affirma Consulting to create a modern website and search interface to enable visitors to search over a hundred thousand documents going back decades. The new Public Information Repository is based on the US Web Design System and built on Drupal 8 and Alfresco. The is website is designed to facilitate the discovery of documents by both the public and sophisticated researchers, and is optimized for mobile devices.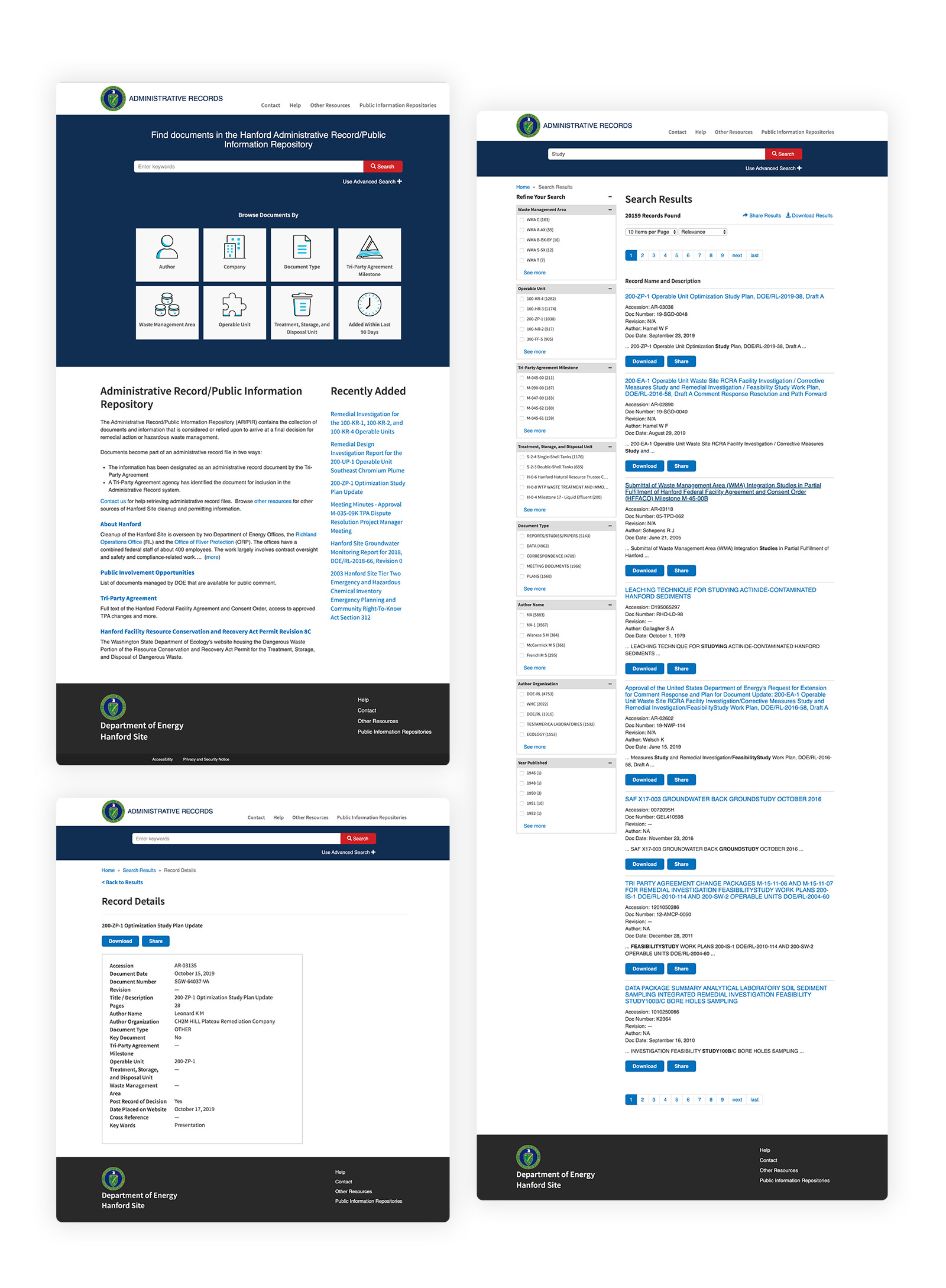 "This looks just awesome."
— Regulatory Compliance Specialist, Hanford Site