Create an interactive educational experience for exploring themes in early American art, culture, and humanities.
BACKGROUND
The Huntington Library, Art Museum, and Botanical Gardens is a cultural and educational institution of global significance. The Fielding Collection of Early American Art is an esteemed group of hundreds of American works from 1680 to around 1870. The collection includes important examples of painted portraits, furniture, needlework, painted boxes, quilts, and related decorative art.
THE CHALLENGE
The Huntington wanted to create an innovative and engaging interactive primary source object website, featuring the Fielding Collection, for teachers to use in their classrooms. The experience is intended to show students how to approach object investigations like a historian, or art curator.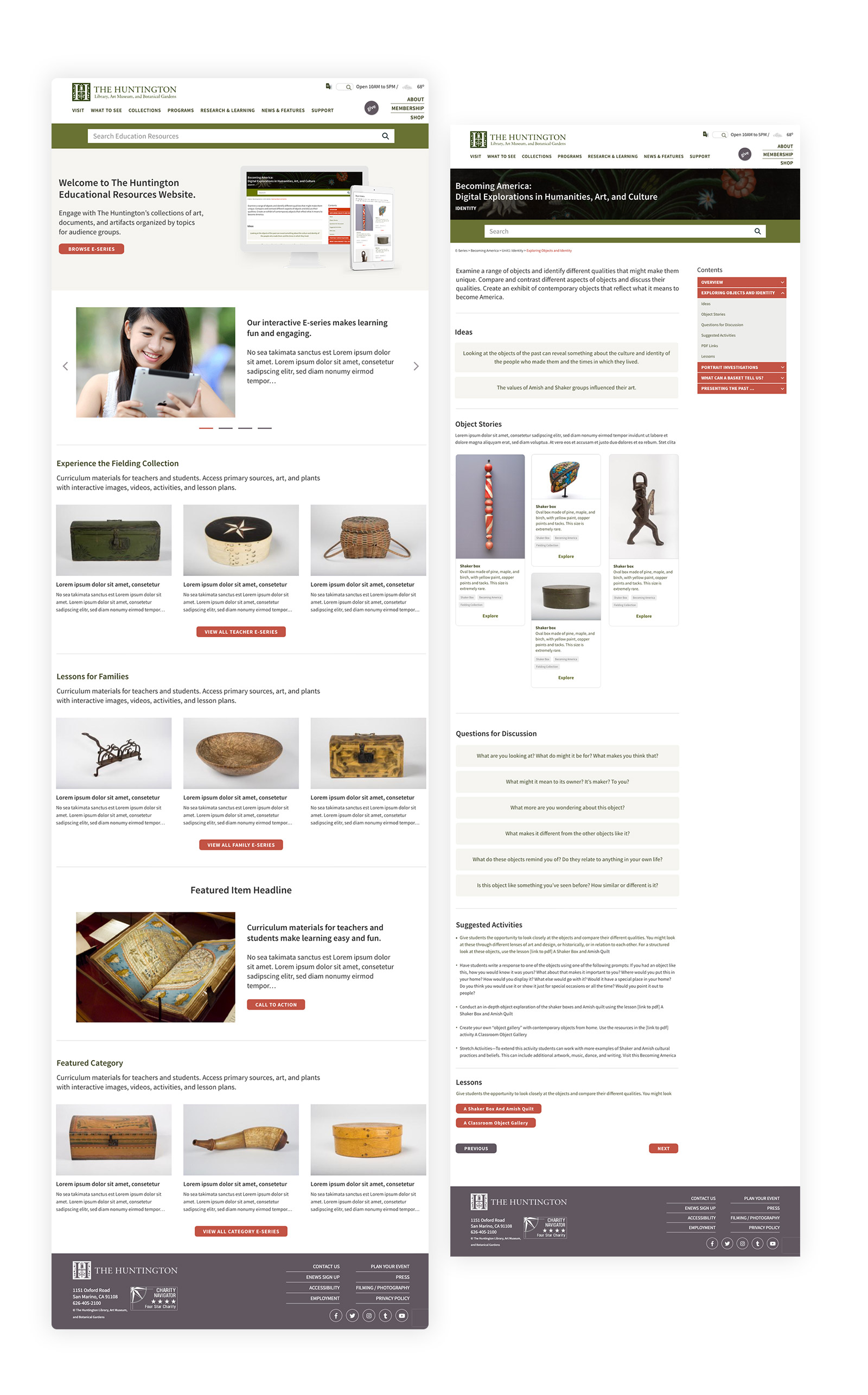 THE SOLUTION
Urban Insight worked alongside The Huntington's team to identify the types of interactivity that were desired, and then identified existing tools, such as Open Sea Dragon and SketchFab to implement the core functionality. Where additional functionality was required, Urban Insight modified or extended these tools. The platform was developed inside the Drupal web content management system to enable The Huntington's staff to easily add and manage content and lessons.