Built and integrated three separate sites to form one cohesive educational platform that provides optimal on-the-go prep courses for the California Bar exam.
BACKGROUND
One-Timers provides online, full-service review courses for the California Bar Exam and the Multistate Bar Exam. The project consists of an interactive learning platform, mobile app, and lead-generating marketing websites.
THE
CHALLENGE
Reimagine the two informational websites and an e-learning platform to improve the overall student experience. One-Timers needed to increase performance on mobile devices to better meet the needs of modern learners, increase the number of registrations, and improve the automated workflows for administrators.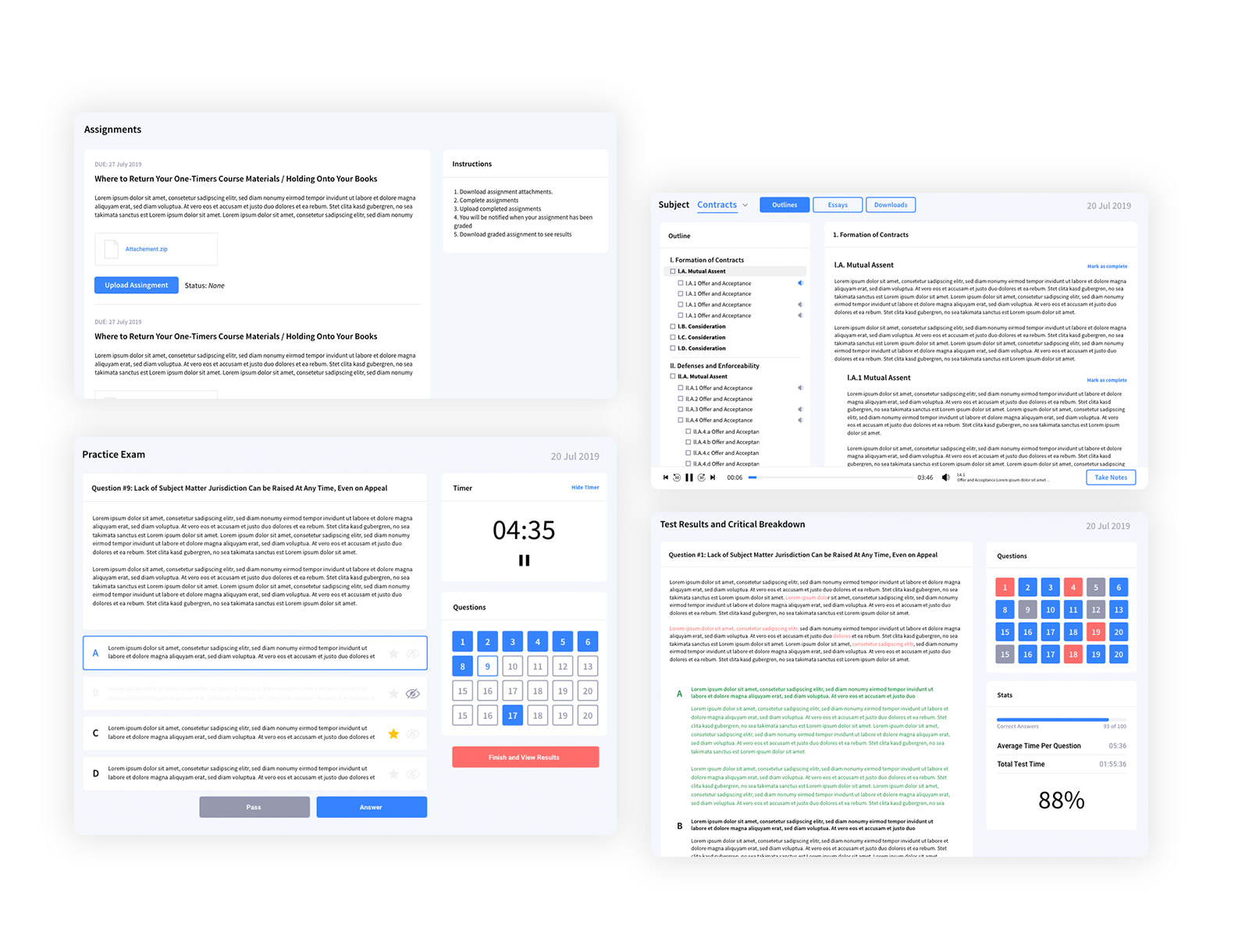 THE
SOLUTION
Working collaboratively with One-Timers, Urban Insight leveraged its knowledge of content management systems to build two informational sites in WordPress and an e-learning platform in Drupal that all work together. The redesigned websites provide a robust, flexible e-commerce system and improved workflows for managing the high volume of course content. 
The new websites are designed to be fast and responsive on all devices, meeting the needs of modern students with busy lifestyles. The system also provides students a free trial period where they can sample the video-based course content before purchasing.
"Throughout the project, they've always thought ahead, continually providing valuable information and insights."