A civic engagement website that exemplifies best practices in public participation to engage citizens and businesses in the largest urban zoning code rewrite in modern history.
BACKGROUND
re:code LA is a comprehensive revision of the City of Los Angeles' Zoning Code, and is one of the City's largest planning initiatives to date. The City of Los Angeles encompasses 469 square miles with 3.8 million people, making it the second largest city in the United States. The five-year project is an opportunity for Los Angeles to re-examine its current zoning practice and devise a new zoning code to help meet the challenges of a modern and rapidly changing city.
THE
CHALLENGE
Key to this endeavor's success is the effective engagement of the City's diverse array of stakeholders. Los Angeles needed to communicate the importance of this huge effort to residents and businesses, and educate stakeholders about aspects of land use zoning—a complex topic.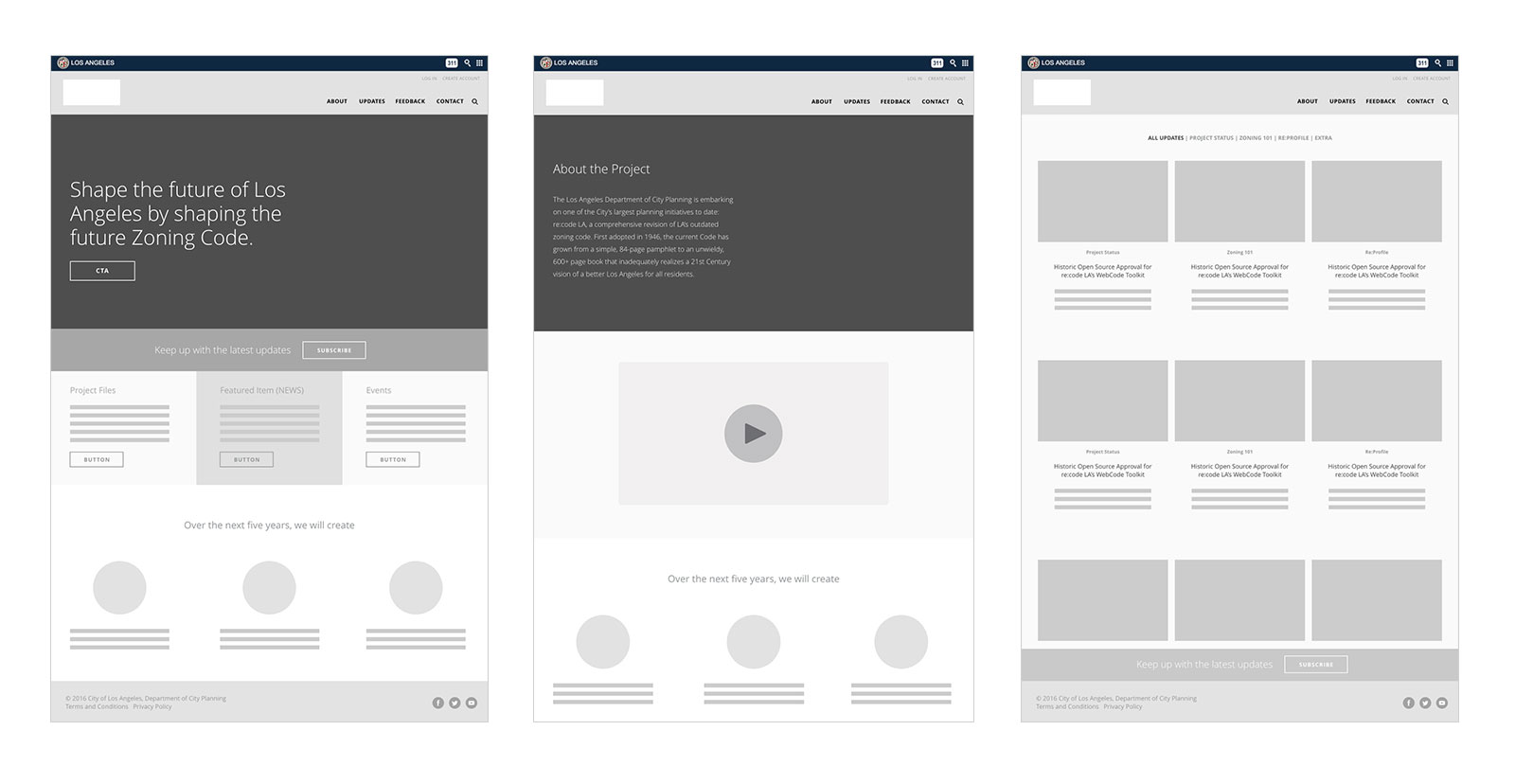 THE
SOLUTION
Drawing on its years of experience intersecting urban planning and technology, Urban Insight collaborated with Code Studio and the City of Los Angeles Department of City Planning to implement a series of best-practices public participation technologies. Beyond these best practice tools, the City recognized the potential for several new civic engagement applications to boost public participation, augmenting input garnered via traditional public outreach methods.  
The public participation and engagement tools were awarded the "Best Use of Technology" by the American Planning Association in 2017.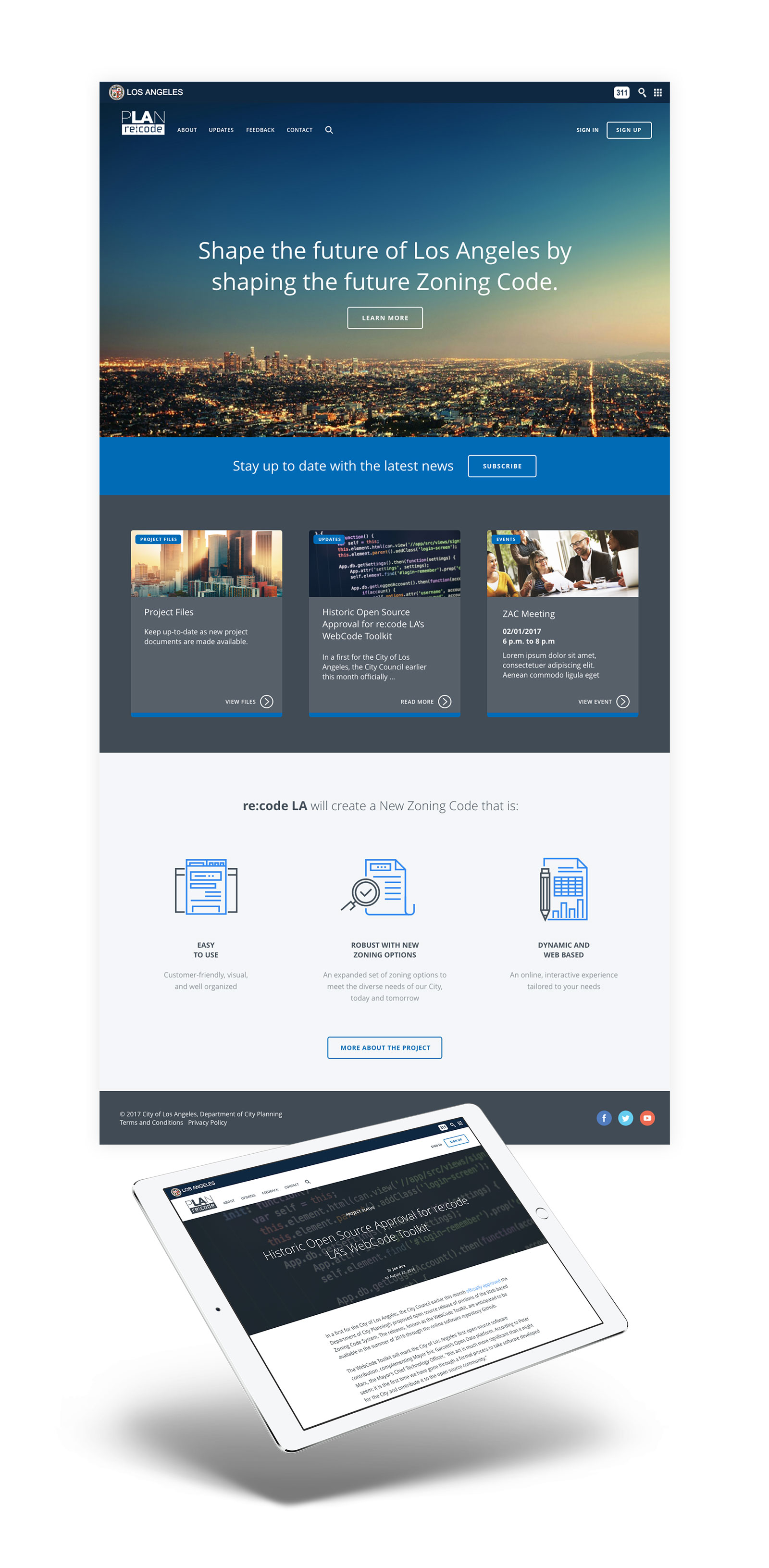 "Urban Insight is on-target and very organized. When it comes to urban development, they are the best for creating and maintaining effective websites."
— Tom Rothmann, Senior City Planner, City of Los Angeles