Created a rich and interactive educational site with improved performance on mobile devices and accessibility for all users.
BACKGROUND
The National WWI Museum and Memorial is America's leading institution dedicated to remembering, interpreting, and understanding the Great War. The museum is home to one of the largest Great War collections, with more than 350,000 items, many of which are digitized and available in their online collections.
THE
CHALLENGE
Reimagine the National WWI Museum and Memorial's online presence to create a richer and more immersive visitor experience, ensure the stories of minorities, women, and indigenous people are preserved and told, and make the Museum and Memorial more accessible through effective use of digital learning technologies.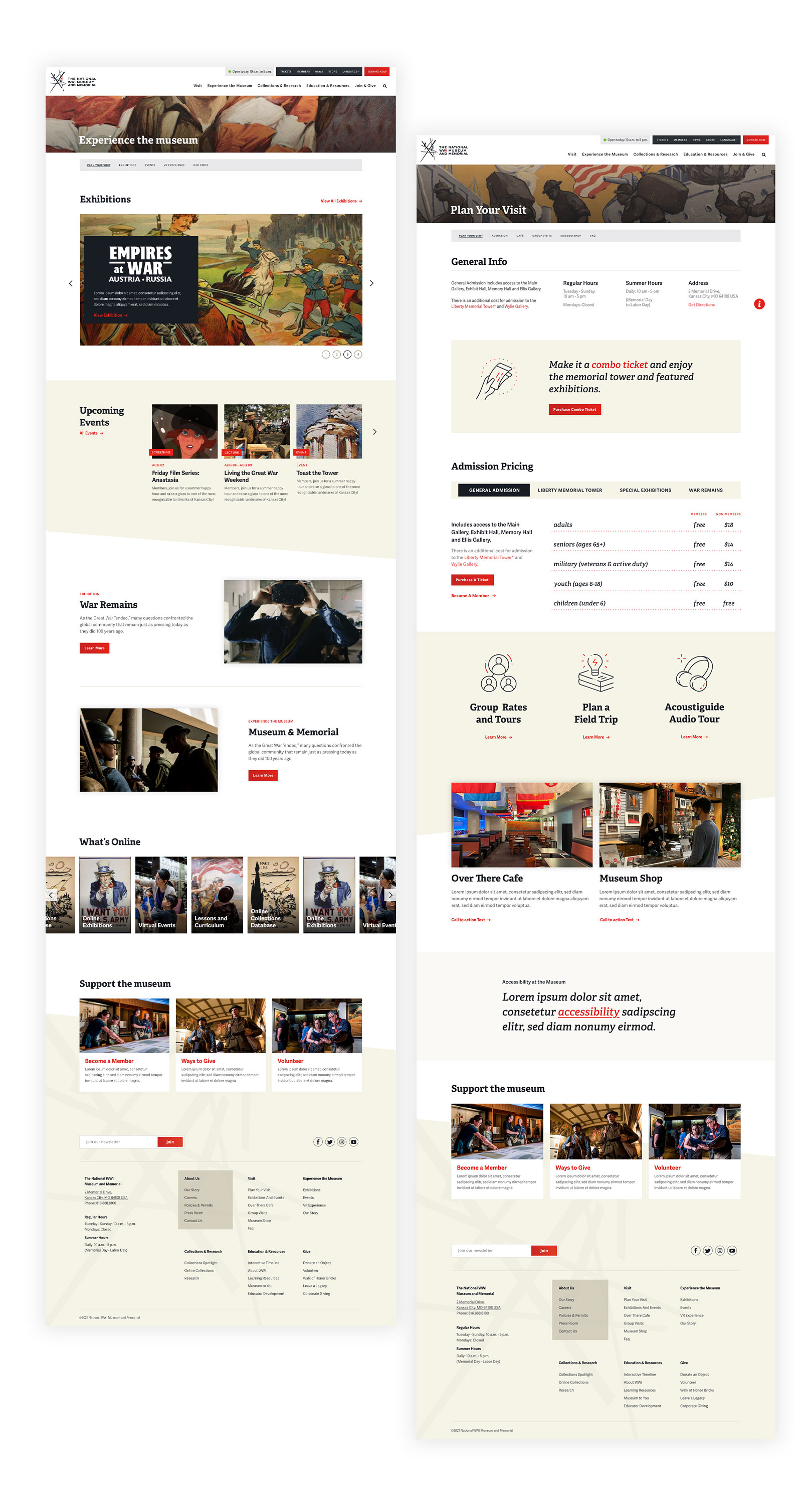 THE
SOLUTION
Urban Insight improved the visual design and user experience by focusing on responsive design with an emphasis on accessibility so that the website is available to anyone, anywhere. Components such as an interactive timeline and interactive map, aid in understanding the Great War. Improved search capabilities streamline finding educator lesson plans and content in the Museum and Memorial's extensive collection of video lectures. 
With a stronger integration of the Tessitura TNEW customer relationship management and ticketing software, the new website simplifies ticketing, donations, and membership purchases. 
Urban Insight created a robust framework using the Drupal content management system that allows staff to easily create new educational content with rich narratives enhanced by video, image galleries, slideshows, interactive timelines, interactive maps, and quizzes, and create new layouts as needed. With improved backend workflows, the staff can schedule content to be published and unpublished automatically and manage content published in seven languages.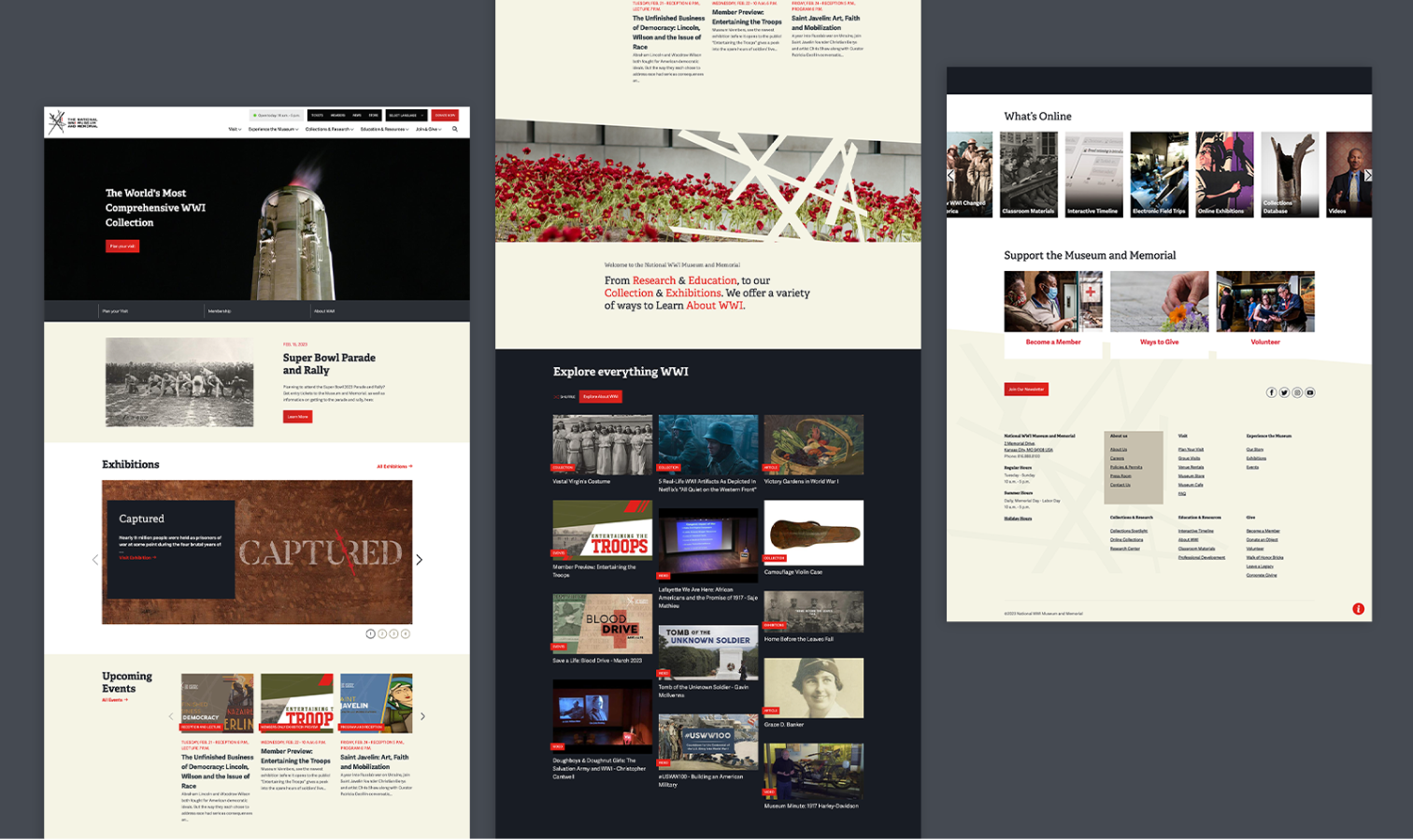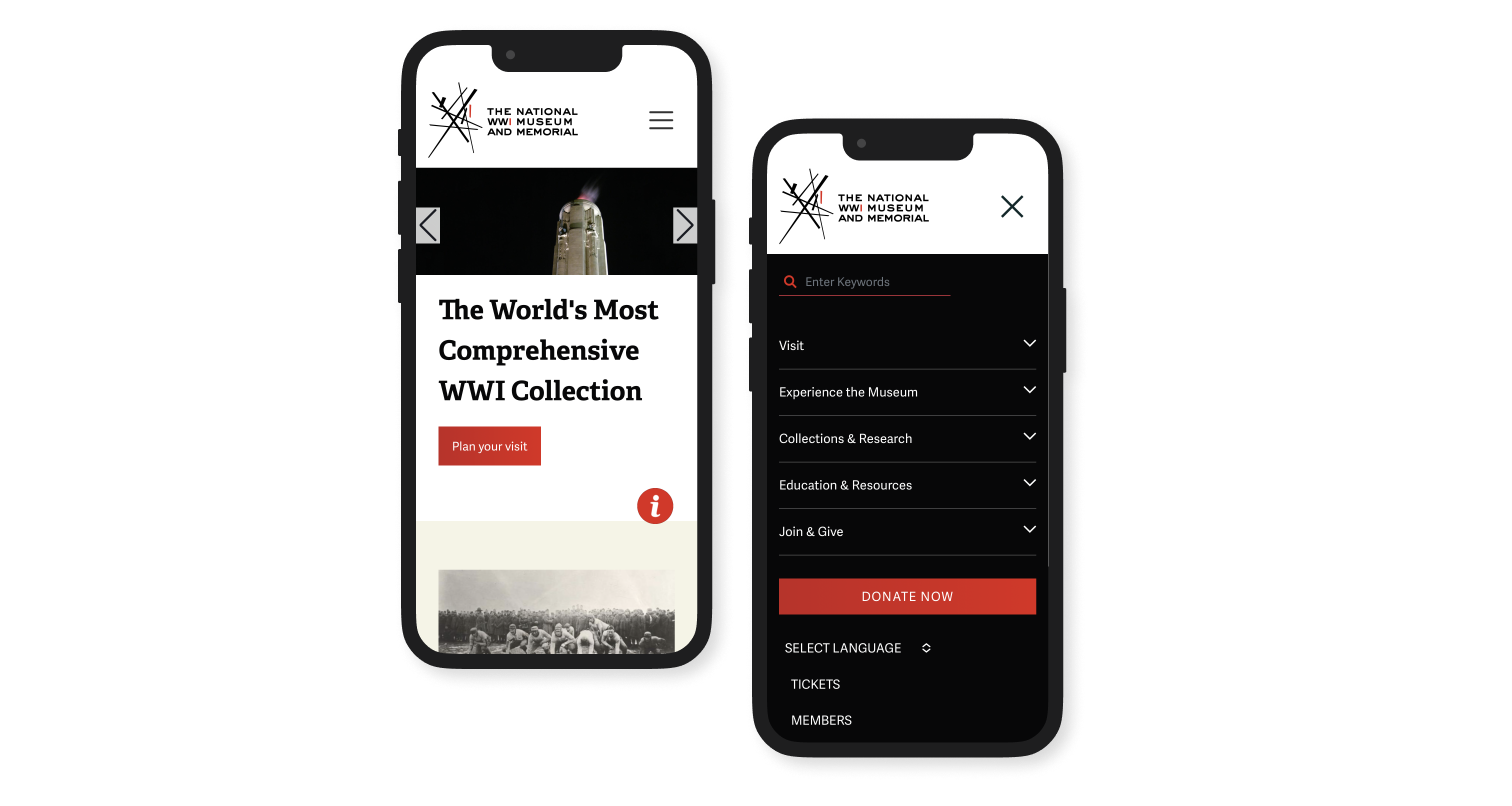 AWARDS
The National World War 1 Museum and Memorial website redesign was awarded the 2022 Gold Philly for Best Website, Large Division