Create a world class website for one of the leading museums on the West Coast as it prepares for an ambitious fundraising campaign.
BACKGROUND
Originally opened in 1941, the historic Santa Barbara Museum of Art's 27,000 art objects represent over 5,000 years of human creativity. The magnitude and quality of the museum's collection are more commonly found in cities eight times the size of Santa Barbara.
THE
CHALLENGE
The Santa Barbara Museum of Art wanted a beautifully designed website that visually conveyed the caliber and breadth of its artwork as well as the inclusive spirit of its programs. It required advanced, technological functionality that seamlessly presented their stunning collections in a captivating manner.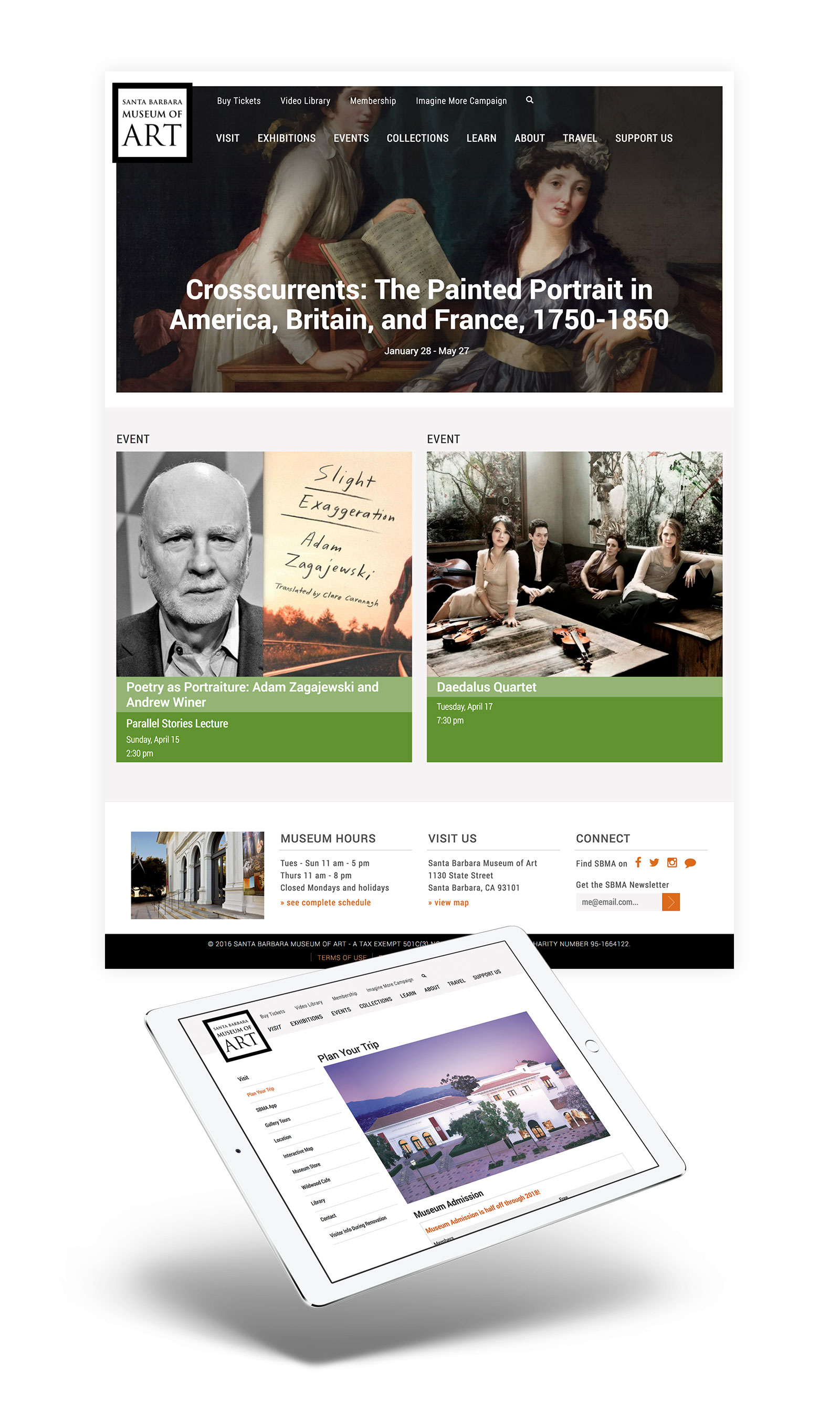 THE
SOLUTION
In order to accommodate the complexity of the rich, media-driven content, Urban Insight completely redesigned the website and migrated it to the Drupal platform. The elegant, responsive design lets users enjoy image galleries and videos on desktop computers as well as smaller screen devices. Key features include an online event calendar, interactive map, online registration for education programs and integration with event ticketing software.
"We are very pleased with our new website and cannot thank the Urban insight team enough."
— Joseph Price, Director of Information Technology, SBMA