A web-based 360­-degree peer review assessment tool tailored for emerging leaders who are serious about professional development and growth.
BACKGROUND
360­-degree feedback is a method of systematically collecting opinions about an individual's performance from a wide range of co-workers, including supervisors, subordinates, and peers. The USC Price School Executive Education team were looking to replace their existing tool with one that was more robust and tailored to their needs.
THE
CHALLENGE
The USC team had evaluated existing tools available in the market to incorporate into their program. These tools were either ill-suited for use on a recurring basis or were overly complex and did not meet the team's specific use cases. They needed the ability to track multiple cohorts running simultaneously and manage a high volume of transactional email to deploy and track hundreds of surveys.

THE
SOLUTION
Urban Insight collaborated with the USC team to develop a web-based 360­-degree assessment tool on the Drupal content management platform. The tool provides a user-friendly experience for participants to manage their peer review surveys. Admins utilize a flexible, templated email notification system for participant on-boarding as well as survey invitation and reminder management. Participants are able to securely and privately review and download their assessment report while executive coaches gain a bird's eye view of their cohorts from a management dashboard.
Visit USC Leadership 360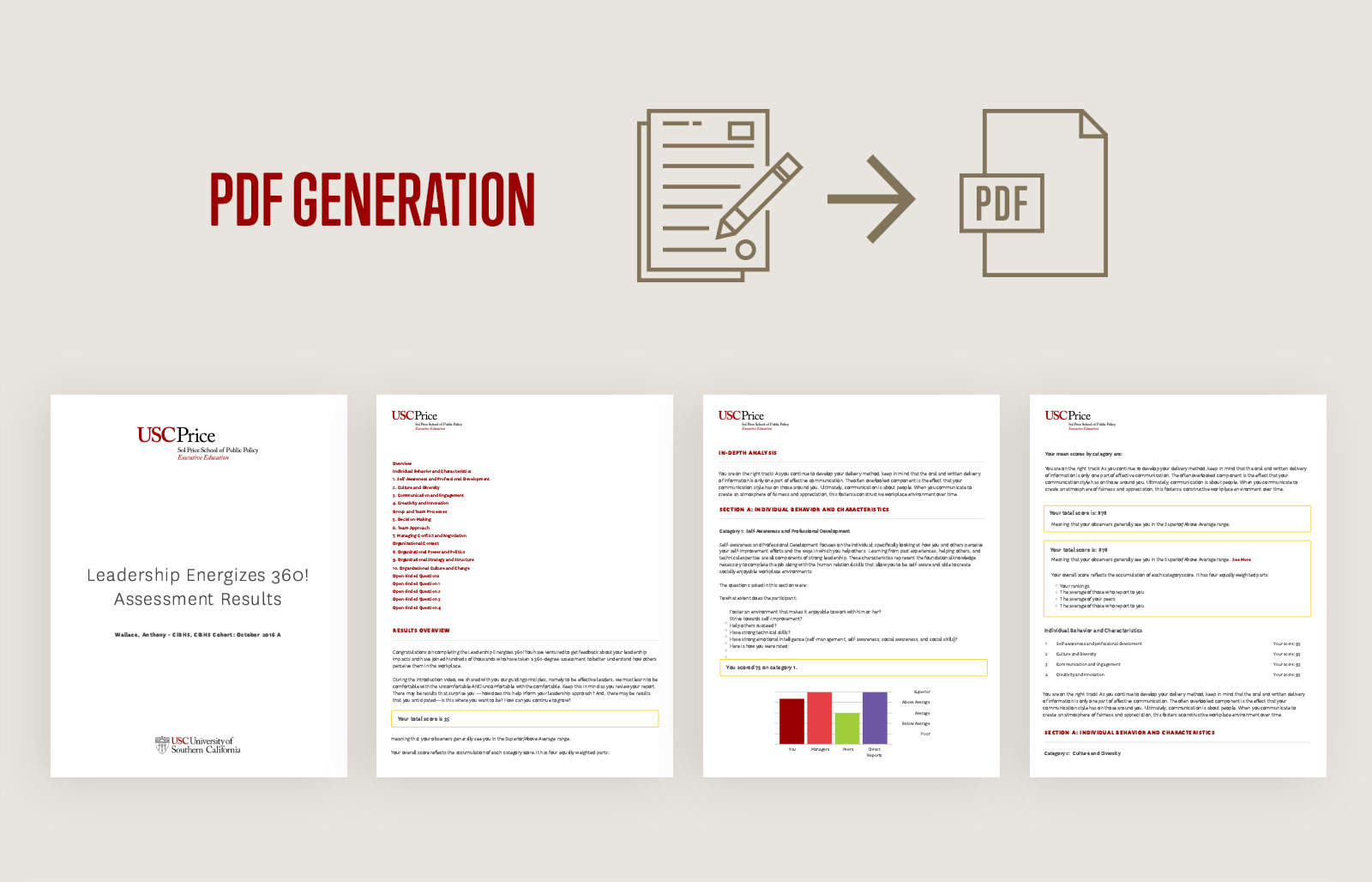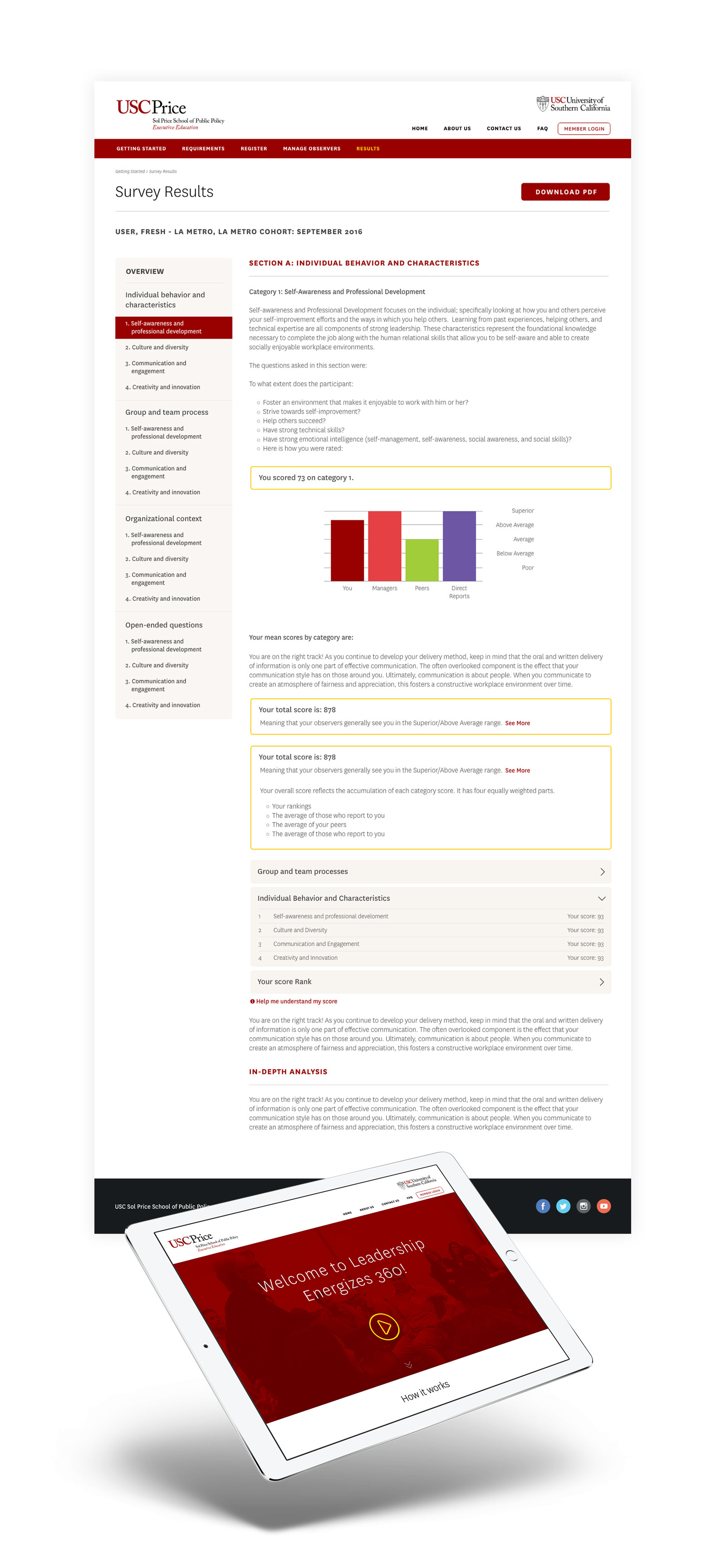 "Our team is so excited about this 360 web application Urban Insight designed that we are beginning to dream of other applications."
— Paul Danczyk, Director of Executive Education in Sacramento