Whether you're a nonprofit striving to amplify your online presence, a cultural arts organization looking to more efficiently engage a wider audience, a government institution seeking enhanced digital functionality, or a B2B or B2C business aiming to stay competitive, the need to migrate or upgrade your Drupal website is a common challenge. 
In this blog, we'll unpack the value of a Drupal website migration and demystify the process, helping you harness the power of Drupal Migration Services to effectively achieve your goals as an organization making a difference.
Is Drupal still in demand? What percentage of websites use Drupal?
Over 9 percent of the top 10,000 websites by traffic on the internet are built on Drupal.1 Indeed, Drupal has been and continues to be an in-demand CMS, among the likes of WordPress, Joomla, Magento, and Wix. However, Drupal offers some unique features which this article will unpack.
What is Drupal migration?
Drupal migration encompasses three essential processes that organizations, including nonprofits, cultural arts entities, government institutions, and businesses, often encounter.
The first type of migration relates to migration from a different Content Management System (CMS) to Drupal CMS. Think of this as moving from one house to another–you're transferring your digital assets, content, and functionalities from a different platform to the Drupal environment, leveraging its robust features and flexibility.
The second type of migration relates to the version-to-version migration within Drupal itself. Imagine it as upgrading your house to a more modern and efficient model. For instance, moving from Drupal 7 to Drupal 9 involves not just content transfer but adapting to the latest version of Drupal, ensuring a smoother, more secure, and feature-rich digital presence. In both cases, Drupal Migration Services serves as the bridge to a seamless transition.
The third type of migration regards migration out of Drupal to another CMS such as WordPress or Storyblok. This involves transferring content and functionality to the new CMS, catering to evolving organizational needs and preferences. Each migration type presents unique challenges and opportunities, and choosing the right path is crucial for a successful transition. 
What is the difference between copying and data migration?
To be clear, migration takes many forms–one of the most critical is migrating the content that lives within the CMS itself. In general, copying requirements and efforts increase linearly with the amount of content, while migration is a one-time effort that is not influenced as much by the amount of data. The more content, the more data migration is beneficial.
In another sense, while copying may seem like a simple way to transfer your website's content, it's akin to moving houses by replicating your furniture without considering the layout of your new home.
Data migration, on the other hand, is a thoughtful process. It's akin to hiring a professional interior designer who optimizes your space, ensuring everything fits seamlessly. In the digital context, the Drupal migration journey encompasses not just content but also structure, metadata, and functionality, ensuring your new Drupal environment mirrors the old while embracing modern enhancements. For organizations of all stripes—nonprofits, cultural arts, government, B2B, and B2C—this distinction can make or break a successful transition with Drupal Migration Services.
What are the benefits of upgrading and migrating to Drupal? 
A leading CMS, Drupal offers a multitude of benefits for diverse organizations.
First and foremost, Drupal is renowned for its scalability. It grows with your needs, making it a wise investment for organizations of all sizes. Its robust security features are especially appealing and crucial for safeguarding sensitive data, which is paramount for government institutions, B2B entities, and any organization that collects sensitive customer, client, or member information.
Moreover, Drupal's flexibility empowers nonprofits and B2C businesses to craft unique, engaging user experiences, while its extensive module library streamlines development for cultural arts organizations.
In the world of Drupal Migration Services, these inherent Drupal advantages provide a strong foundation for success, ensuring your digital presence thrives.
Can I DIY Drupal migration or should I outsource?
When considering Drupal migration, organizations often grapple with the decision of whether to DIY or outsource. It's a pivotal choice that can significantly impact the outcome of your migration project.
DIY Migration 
For those with ample technical expertise and time, DIY migration can be an option. However, this route can be time-consuming and error-prone, demanding a deep understanding of Drupal's intricacies.
Outsourced Migration 
On the other hand, outsourcing migration, to an expert agency that offers Drupal Migration Services, streamlines the process. This approach is efficient, reducing the risk of data loss or errors. It's a particularly attractive option for organizations seeking a hassle-free transition.
Ultimately, the decision boils down to your organization's specific needs, resources, and objectives. Whether you choose a DIY approach or enlist professional assistance to migrate your Drupal site, thorough planning and execution are key to a successful migration.
What qualifications should I look for in a Drupal migration development agency?
When seeking a Drupal migration development agency, it's crucial to find a partner equipped to handle the complexities of your migration project effectively. Here are key qualifications to look for:
Experience: Ensure the agency has a track record of successful Drupal migrations across various industries.
Expertise: Look for Drupal experts who understand the nuances of the platform and can offer tailored solutions.
Portfolio/Case Studies: Review their portfolio to gauge the quality of their past work and see if it aligns with your needs.
Client References: Request client references to gain insights into their client relationships and project outcomes.
Support and Maintenance: Check if they provide ongoing support post-migration in the event any issues arise.
By carefully evaluating these qualifications, you can confidently choose a Drupal Migration Services agency that aligns with your organization's goals and requirements.
What are the alternatives to Drupal migration?
While hiring experts for Drupal Migration Services can be a powerful solution for many organizations, you may want to consider exploring alternatives when assessing your website's future. 
First, remember that there are three types of Drupal migration: 
Migration from a different Content Management System (CMS) to Drupal CMS 
Version-to-version migration within Drupal itself
Migration out of Drupal to another CMS such as WordPress or Storyblok.
The below alternatives only apply to Drupal migration in certain scenarios.
Alternative #1
One alternative is to continue using your existing CMS, making incremental improvements rather than undertaking a full-scale migration. Keep in mind that if your existing CMS has reached its "end of life," like Drupal 7, this will not be a possibility.
Alternative #2 
Alternatively, if the type of Drupal migration you need is migration from your current CMS to a different CMS, you could consider switching to a CMS other than Drupal that aligns with your evolving needs. However, these approaches may not offer the same scalability, security, and flexibility that Drupal provides.
Carefully weighing these alternatives against the benefits of the type of Drupal migration you need is crucial to make an informed decision that aligns with your organization's unique goals and aspirations.
What are the pros and cons of Drupal?
Drupal comes with its set of advantages and considerations.
The pros of Drupal: what makes Drupal different and why choose Drupal over other CMS?
Drupal CMS stands out as a robust choice. Its appeal lies in several key factors:
Versatility: Drupal is remarkably versatile, making it suitable for nonprofits, cultural arts organizations, government bodies, B2B, and B2C businesses. Its adaptability caters to a broad spectrum of needs.
Security: Drupal's stringent security features provide peace of mind against cyber threats for government institutions and B2B entities that deal with sensitive data. 
Scalability: As organizations grow, Drupal grows with them, ensuring long-term viability.
Community: A dedicated and active Drupal community means continuous support and a vast library of modules and themes.
Modularity: Drupal's modular architecture allows tailored solutions, ideal for nonprofits, cultural arts, government, and businesses seeking customized functionality.
API-First Platform: With the major change from Drupal 7 to 8, the platform became a great solution for a Headless Website or Decoupled Website for organizations seeking the most performant and secure site possible.
When contemplating your CMS choice, these reasons underscore why Drupal often emerges as the preferred solution.
The cons of Drupal
A few important considerations about Drupal include:
Learning Curve: Its power can be daunting for newcomers, requiring a learning curve.
Development Costs: Customization and Drupal Migration Services may incur higher upfront development costs.
Written in code (a programming language): This ties in with point number one above. If you're looking to build a simple drag and drop website, without the support of a development team, Drupal is not for you. Drupal, WordPress, and several other popular CMSs are written in PHP, which requires development expertise.
Carefully and contextually considering these pros and cons is key when considering Drupal as your CMS, ensuring it aligns with your organization's specific goals and resources.
For a deeper dive into the pros and cons of Drupal, read our blog Evaluating Drupal Pros and Cons: Is It the Ideal CMS for Your Website?
Is Drupal free or paid?
One of Drupal's compelling aspects, particularly for nonprofits, cultural arts organizations, government institutions, and businesses, is its cost structure. Drupal itself is an open-source CMS, making it free to use. This is a boon for organizations with budget considerations. 
However, it's important to note that while the Drupal software is free, there may be costs associated with Drupal Migration Services, website development, hosting, and ongoing maintenance. Such expenses can vary depending on the complexity of your project and the degree of expertise required. 
In essence, Drupal's open-source nature makes it accessible, but the investment in services and customization is where organizations can tailor Drupal to their unique needs.
Examples of Drupal Websites
LawHelpNY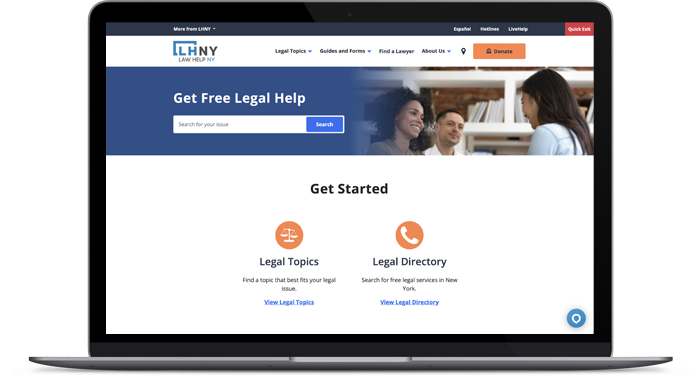 Migrated from ColdFusion to Drupal
LawHelpNY.org is an online tool of over 600 free legal service projects and organizations and 3,500 self-help resources to help solve low-income New Yorkers' legal problems. To optimize the website, we at Urban Insight updated the existing ColdFusion CMS to Drupal 9. A major initiative in this project was migrating thousands of pieces of content and integrating the most recent Legal Issues Taxonomy (LIST). The end result is a modern mobile-optimized website accessible to visitors with disabilities. We also spearheaded a new geolocation approach for resource personalization while maintaining confidentiality of visitor location.
See Drupal in action on LawHelpNY's website.
Japanese American National Museum (JANM)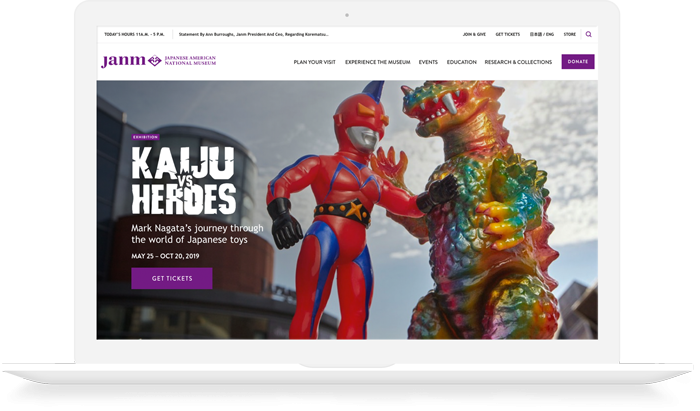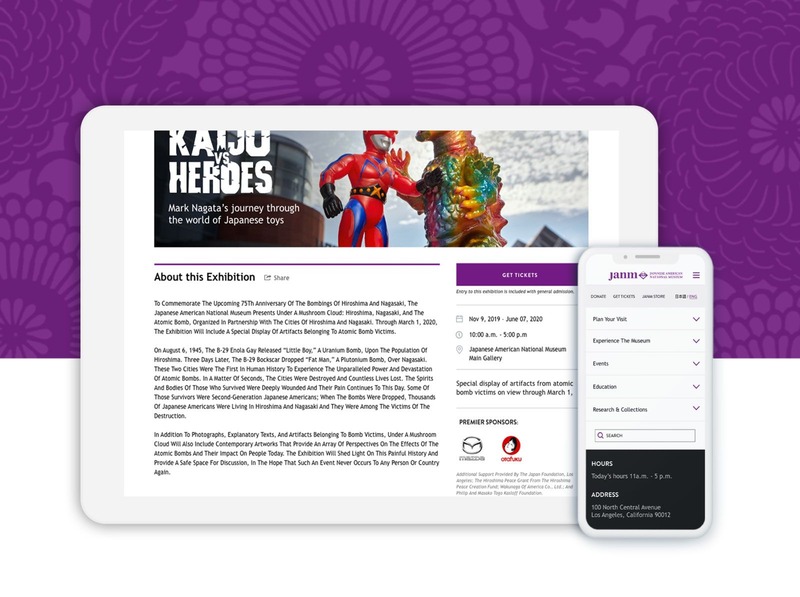 Migrated from a combination of Django and static HTML files to Drupal 9
Japanese American National Museum (JAMN) came to Urban Insight to optimize its website, which was a combination of Django and static html files. Urban Insight spearheaded a holistic website redesign, integrating Drupal CMS, replete with a new brand identity and modern website platform, and designed a new online collections integration. The result was a beautiful and consistent new website design.
See Drupal in action on Japanese American National Museum's website.
National World War I Museum and Memorial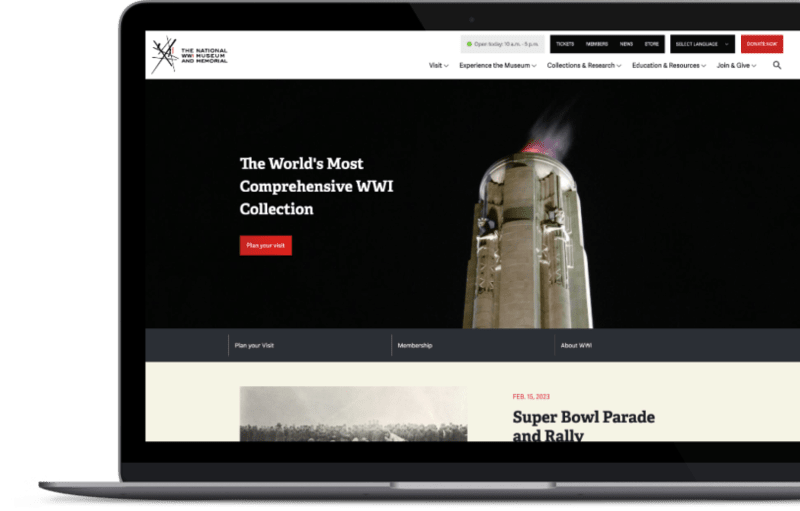 Migrated from Drupal 7 to Drupal 9
Urban Insight and The National World War I Museum and Memorial collaborated to implement Drupal CMS, empowering museum staff to easily create new layouts, and new educational content enhanced by video-narratives, image galleries, slideshows, interactive timelines, maps, and quizzes. New and improved backend workflows enable the staff to schedule content for automatic publication and unpublication, and management of content published in seven languages. The National World War I Museum and Memorial website redesign was awarded the 2022 Gold Philly for Best Website, Large Division.
See Drupal in action on National World War I Museum and Memorial's website.
The Broad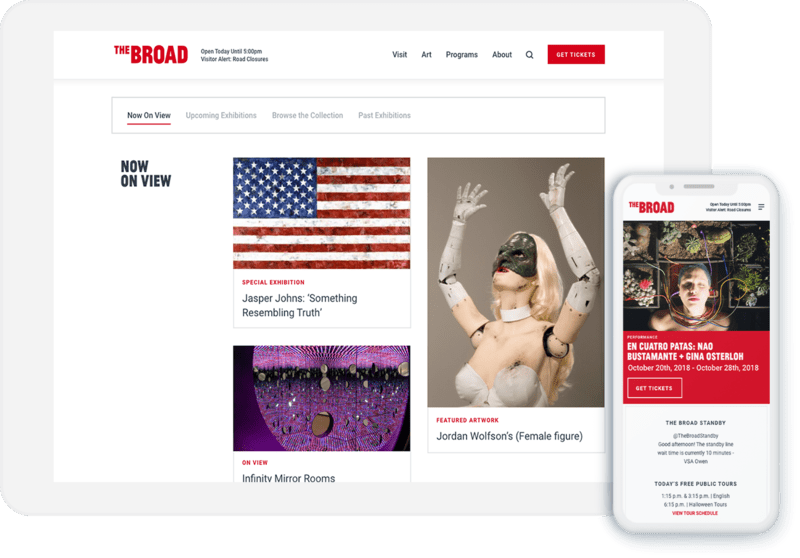 Migrated from Drupal 7 to Drupal 8 (now Drupal 9) 
The Broad, home to The Broad Collection, is home to over 2,000 works of art in the Broad collection. Urban Insight and The Broad worked together to redesign the visual and user experience for immediate visitor-engagement. As mobile visitors comprise a significant amount of The Broad's total website traffic, we optimized mobile user experience. We also leveraged a series of workflow tools so The Broad team can now update the whole website for rapid publication of news, events, and information about new exhibitions.
See Drupal in action on The Broad's website.
Planetizen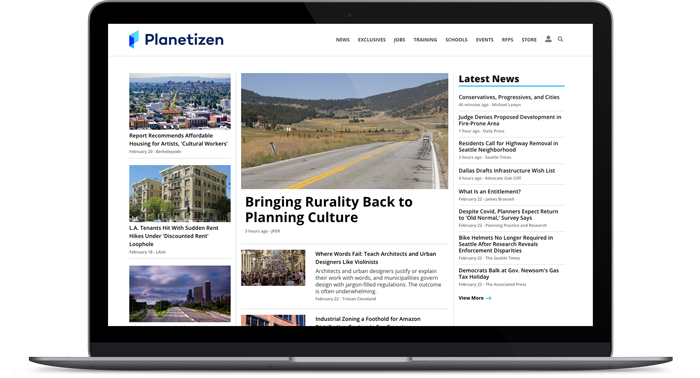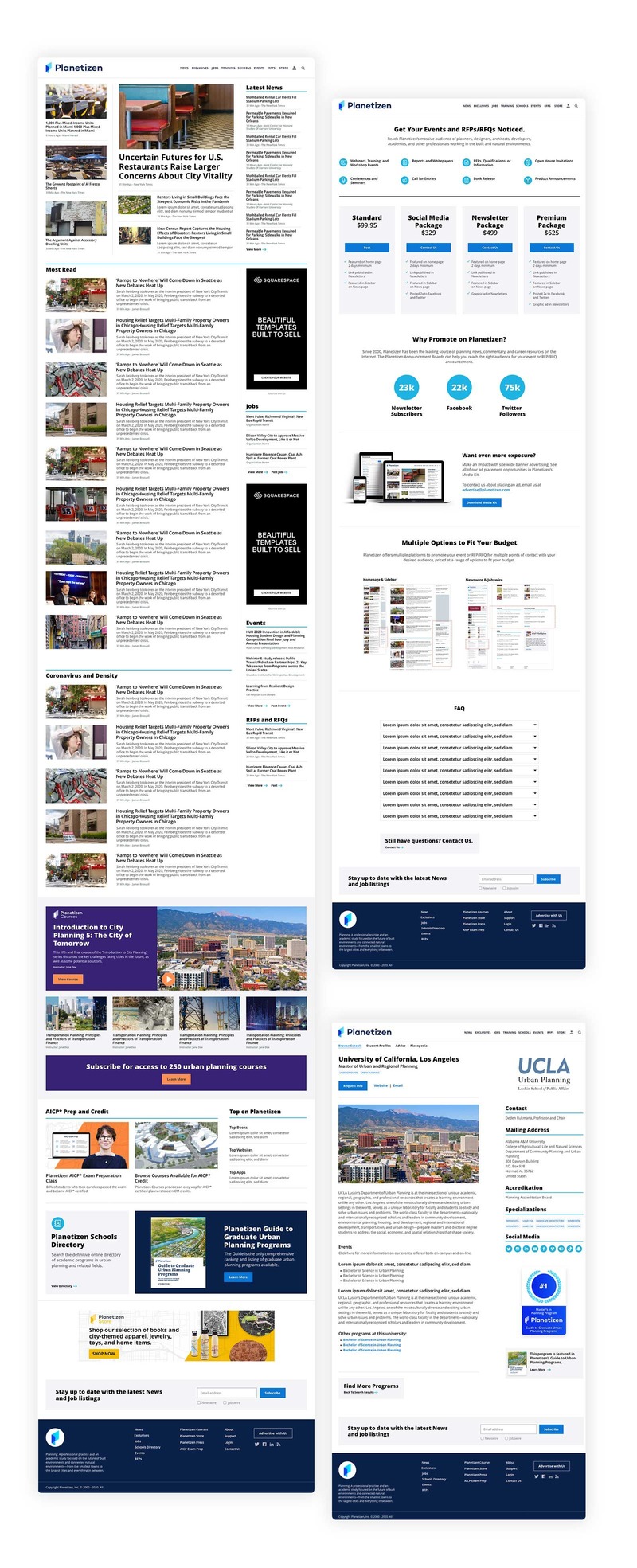 Migrated from Drupal 7 to Drupal 9 
Urban Insight worked in collaboration with Planetizen, the leading online platform for urban planners to design and build the last three versions of Planetizen's website on Drupal CMS and open source tools. The new website supports Planetizen's intricate editorial and publication system and dashboard. The website also features an e-commerce system and online store responsible for thousands of monthly transactions and subscriptions, as well as the urban planning industry's most popular job board.
See Drupal in action on Planetizen's website.
What does a Drupal migration service include?
Drupal Migration Services encompass a comprehensive process, ensuring a smooth transition for organizations of all stripes. Here's a breakdown of what such services typically entail:
Discovery and Technical Site Audit: This is a crucial starting point, where expert web developers, web engineers and project managers evaluate your existing site's technical aspects and content (For websites that are already running on Drupal, you can learn more about this step of the process here: Drupal Website Audit: A Checklist.)
Content Migration and ETL: Content auditing and inventory help determine what content stays, goes, or needs modification. The content migration process typically follows what is known as ETL (Extract, Transform, Load) to ensure a seamless transfer.
Quality Assurance: In order to facilitate a successful migration, intensive testing helps to assess and fix any issues.
Additional Features: If you are looking for more than just content migration, other aspects that may enhance your website include:

Upgrading Drupal (such as from Drupal 7 to Drupal 9 or Drupal 10): This often necessitates extensive module reprogramming or code rewriting to align with the latest Drupal framework.
Headless CMS Implementation: For advanced flexibility and modern web experiences, some organizations opt for Headless CMS implementation during migration, decoupling the front-end and back-end systems. Beginning with Drupal 8, it became one of the common backend CMS for a Headless website.
What is the best approach for Drupal data migration?
A well-structured data migration process is the linchpin for a successful transition. The following sequence outlines the best approach:
Evaluation: A thorough assessment of your existing data to understand its complexity and structure.
Mapping: Creating a clear plan that maps out how data will be transferred and transformed during migration.
ETL (Extraction, Translation, Loading): This involves several crucial sub-steps, including:

Entity migration: Transferring key data entities.
Configuration migration: Migrating site configurations.
File migration: Ensuring media and files are seamlessly moved.
Content migration: Migrating content, the heart of your website.
Porting Drupal core (as well as contributed modules and custom modules if applicable): This step ensures that both core and contributed/custom modules are compatible with the new Drupal version.

Quality Assurance & Testing: Rigorous testing to identify and resolve any issues, ensuring a smooth, error-free migration.
Whether you're a nonprofit, cultural arts organization, government entity, or B2B or B2C business, this systematic approach ensures that your data moves seamlessly into the new Drupal environment, minimizing disruptions and preserving your digital integrity.
What can I do now to set my site up for migration? How can I streamline the process?
Preparing for Drupal Migration Services can significantly benefit the efficiency of the process. Here's how you can streamline the journey:
Content Audit: Start by evaluating your existing content. Identify what's essential and what can be archived or deleted.
Clean Data: Ensure data quality by removing duplicates and outdated information.
Backup: Regularly backup your current site to prevent data loss during migration. However, a support team of Drupal experts can do this for you.
Inventory: Create an inventory of themes, modules, and custom code to assess compatibility with the target Drupal version. Again, this is something a team of Drupal experts can do for you, if your team lacks the ability to do this themselves.
Training: Invest in staff training to familiarize your team with the new Drupal environment once your website has been migrated.
Engage Experts: Consider involving professionals who can guide you through the Drupal migration process, ensuring a seamless transition.
By taking these proactive steps, organizations of all types can pave the way for a smoother and more efficient Drupal migration experience.
How long should data migration take and how much does Drupal migration cost?
The duration and cost of data migration for Drupal Migration Services varies based on several factors:
Data Complexity: The volume and complexity of your data impact the timeline. Extensive data or intricate structures may require more time.
Customization: If you have a highly customized website with intricate configurations, it may take longer to ensure seamless migration.
Content: The amount of content to be migrated, whether it's simple pages or complex multimedia, plays a role in time and cost.
Testing and Quality Assurance: Rigorous testing and quality assurance are essential for a smooth transition, though they can extend the timeline and add to the cost.
Expertise: The proficiency of your migration team, whether in-house or through outsourced Drupal Migration Services, plays a role in determining how efficiently the migration is executed.
Planning: A well-structured migration plan can expedite the process.
Post-Migration Support: Consider ongoing maintenance costs for your new Drupal environment.
In essence, while there is no fixed timeframe or cost, a well-prepared and organized approach can help optimize the speed, accuracy, and overhead of your Drupal data migration.
For a custom estimate of time and expenses, it's advisable to consult with Drupal migration experts who can assess your unique needs and provide a tailored estimated breakdown.
Drupal Migration Services
When it comes to Drupal migration, if your team lacks a highly experienced senior Drupal architect, partnering with a seasoned Web Development agency can make all the difference. Urban Insight, a leading player in the field, offers comprehensive Drupal Migration Services tailored to organizations like nonprofits, cultural arts entities, government institutions, and businesses of all sizes. Our expertise ensures a seamless transition, from evaluation to content migration, and beyond. 
Curious if Drupal Migration Services are right for your website? Contact us to discuss the best course of action for your unique needs. With Urban Insight, your digital transformation is in capable hands, and your online presence is set to thrive. 
Key Takeaways
1. Drupal's Relevance: Drupal continues to be a prominent CMS, with over 9 percent of the top 10,000 websites worldwide using it.
2. Types of Drupal Migration: Drupal migration encompasses three types of migration: migrating from another CMS to Drupal, upgrading from an older Drupal version to a newer one, or transitioning out of Drupal to another CMS, each migration type presents unique challenges and opportunities.
3. Benefits of Upgrading Drupal: Drupal offers scalability, security, and flexibility, catering to the specific needs of nonprofits, cultural arts, government, B2B, and B2C organizations.
4. DIY vs. Outsourcing: Choose between DIY and outsourced migration, weighing the pros and cons based on your organization's needs, resources, and capabilities.
5. Qualifications for a Migration Agency: When selecting a Drupal migration agency, look for experience, expertise, portfolio, client references, and ongoing support capabilities.
6. Alternatives to Drupal Migration: Two alternatives may exist, depending on the type of Drupal migration that is needed. However, these alternatives may come with downsides that include less scalability, security, and flexibility than Drupal provides.
7. Why Choose Drupal: Drupal stands out for its versatility, security, scalability, dedicated community, and API-first platform. Weigh these factors against Drupal's learning curve and development costs when choosing it as your CMS.
8. Cost Structure: Drupal itself is open-source, but Drupal Migration Services and other related expenses can vary depending on project complexity and customization.
9. Preparing for Migration: Streamline the migration process by conducting a content audit, ensuring data quality, regular backups, and staff training.
10. Migration Timeline and Cost Considerations: The duration and cost of data migration depends on data complexity, customization, content volume, testing, expertise, planning, and post-migration support. A well-prepared approach can expedite the process, and Drupal experts can help you with a customized breakdown of estimated costs.
Contact us at Urban Insight to discuss a custom Drupal Migration approach for your website.
References
1) https://trends.builtwith.com/cms/Drupal#:~:text=Get%20access%20to%20data%20on,websites%20in%20the%20United%20States